Specialist Palliative Care Home Team
Ensuring choice, quality of life and integrated care within homes.  Working closely with the Hospice's wider team, GPs, District Nurses and wider community services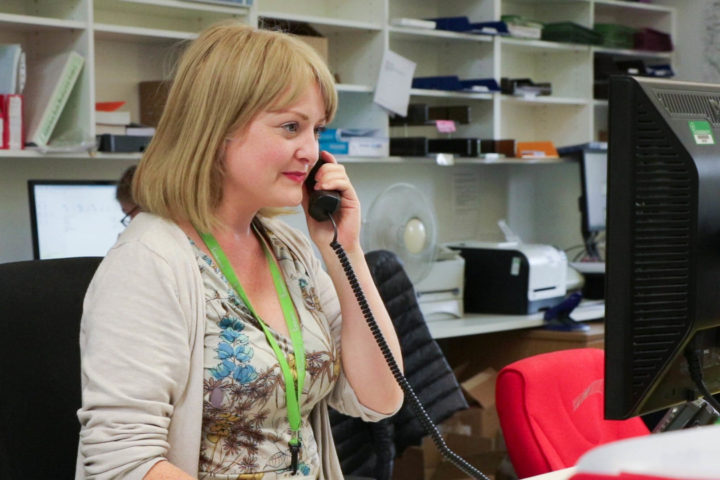 H
elping plan care
 and access support
Our seven day a week service helps those living with an advanced serious illness or other life-limiting condition to get further support and encourages planning for future care with families, carers or loved ones.  
We liaise regularly with care providers – such as GPs and district nurses – so that care remains as seamless as possible. The team may also be able to highlight other NHS services, charities or organisations that can help support the specific circumstances of a situation.  
Assessments 
Assessments are provided (video consultation, over the phone, or in some circumstances in homes) enabling us to understand the current situation and ensure that available support, can be accessed.   
We also liaise with wider healthcare providers, aiming for an integrated approach tailored to individual needs.   
Looking at the
whole picture 
Our team of skilled Clinical Nurse Specialists aim to help manage symptoms and any other difficulties you might be facing. We may help with medicine management and accessing the wider Hospice team for psychological, spiritual support or complementary therapy.  Psychological support may be provided as a video consultation or over the phone, to you and your primary carer or family members.   
Future care planning
A large part of the team's work is to do with Future Care planning.  We help you talk about your wishes and preference, especially when it comes to end of life care. Wishes are documented in a ReSPECT plan so that other services are aware and so that the various teams can work together to fulfill them. 
Right from our first contact with you, we were so impressed with your knowledge and understanding of his condition, it was such a comfort to us. I know that he would wish me to thank you for all the time and effort you expended. Also, the timing of your last visit here and arranging for his admission was just amazing, the way it worked out.

September 2021
FAQ's
How many people are cared for by the Specialist Palliative Care Home Team? ar
866 people were known to the Specialist Palliative Care Home Team between April 2021-March 2022.
What kind of care is provided?
Help and advice for patients, their families or carers, to help manage complex physical, emotional, social, spiritual or practical difficulties.   
This might include: managing and controlling symptoms such as pain, sickness, fatigue, anxiety, or breathlessness; making decisions about care; talking to family and children; discussing your wishes; maintaining your dignity; ensuring support for your family and carer's; and providing information. 
When will you provide this support?
The team operates seven days a week, between 9.00am and 5.00pm and where appropriate their support is available at any time during a patient's illness.  
Am I eligible to receive services and how can I be referred? 
The Specialist Palliative Care Home Team operates in the City of Cambridge, South Cambridgeshire and East Cambridgeshire.  Any health or social care professional can refer you, provided you give them permission.  
You can also refer yourself (click here to download referral form), which should then be emailed to nee.arthurrank@nhs.net for Arthur Rank Hospice (Cambridge) or to nee.alanhudson@nhs.net for the Alan Hudson Day Treatment Centre (Wisbech). If you refer yourself, we will contact your GP to confirm that a referral is suitable for you and to request your medical information. 
Following the referral we will contact you to discuss your needs, and provide you with information. If appropriate, we will arrange an assessment at home or as an outpatient in one of our clinics. The assessment helps us to get to know you and to understand your physical, psychological, social, and spiritual needs. We will then agree a plan with you about what to do next. 
For further information, please visit How and when to seek a referral or call the team on 01223 675830
Are your services really free of charge? 
Thanks to the dedication, commitment and generosity of the local community and the hard work of our senior leadership team to secure vital contracts with the NHS, all our services are free of charge.     
It will cost £11.51 million this financial year to operate our services. Contracted services from the NHS are budgeted at £7.07 million,  meaning that £4.44 million needs to be raised through donations, fundraising activities and trading. 
We are extremely grateful to our local community for the continual dedication, commitment and generosity they show in supporting us to meet this target.
Who do I call for Out of Hours help?