Other Services
As well as delivering vital care through our key services, the Hospice is proud to be an active part of the community.
We are a hub for local people, other healthcare organisations, community activities and social get-togethers.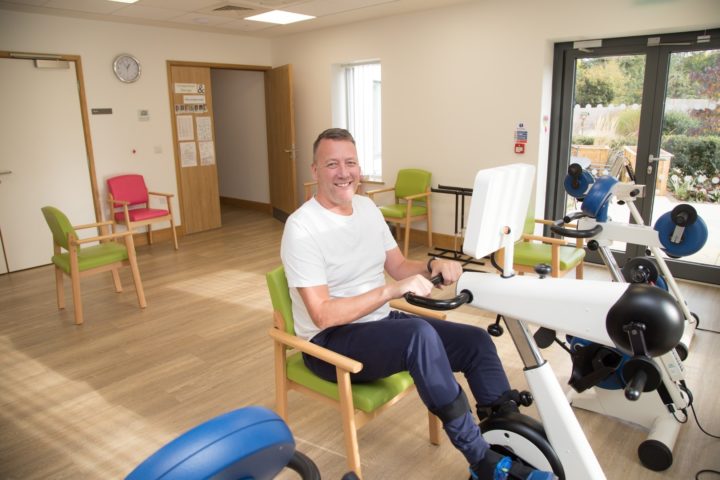 A hub in our local community
Outpatients visit the Bradbury Wellness Centre when receiving support from our Complementary Therapists and Lymphoedema Clinic, whilst this space also hosts Addenbrooke's MND Clinic. 
Patients receiving support in from our Inpatient Unit or Living Well services and their family and friends, mix with Hospice's colleagues, volunteers and visitors. 
Everyone is welcome to visit our Bistro or get involved in the volunteer-led activities taking place weekly in Arthur's Shed.
Clinics in the Bradbury Wellness Centre
The Bradbury Wellness Centre is on the first floor and can be accessed via stairs or a lift. If you are visiting for the first time, our friendly Meet & Greet Volunteers will show you how to reach it. 
As well as providing bespoke spaces for the Lymphoedema Clinic and Complementary Therapy Team, the space also hosts:  
· Addenbrooke's MND Clinic on a Thursdays 
· Outpatient Pain Management Clinics
· Psychological and bereavement support sessions
Dear Friends, as that is how I feel you have become. You befriended me and my Mum at a time we were both in need of support, help and love and we received all three with thoughtfulness, kindness and gentleness and for that I will be forever grateful.

July 2021