The Sanctuary
The Sanctuary is a peaceful space, for people of any faith and no faith. 
It looks out onto a beautiful garden space with a lovely water fountain surrounded by grasses and flowers.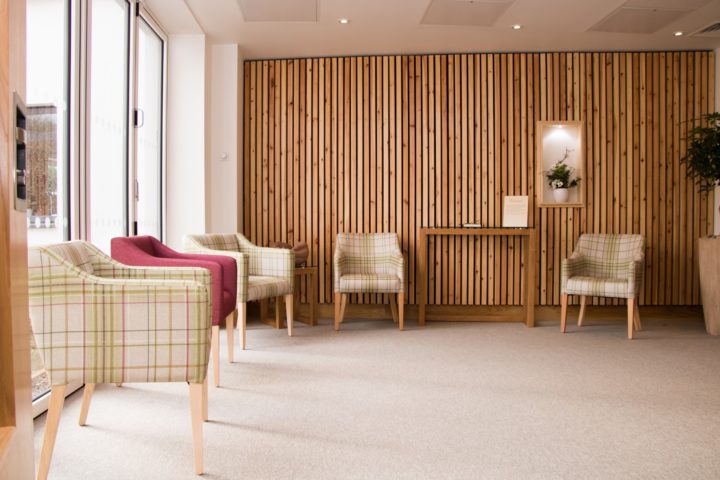 If you are a patient, or you are visiting one of our patients, you are welcome to use our Sanctuary for a safe space to take time out either alone or with others.
We have a prayer tree for people of all faiths to place their thoughts and prayers. Qibla is marked and prayer mats are available for Muslims. Resources such as scriptures and various faith prayer books are also available.
Our Patient and Family Support Team have good links with many religious leaders in the local community who make themselves available for those who might require specialist religious care or advice in the hospice. Please speak to Keith our Chaplain (whose office is next door to the Sanctuary) if you would like us to arrange this. 
The Sanctuary is adjacent to the Bistro and is a tranquil space overlooking our landscaped gardens and a beautiful water fountain. The curtains and blinds can be closed for your privacy if you prefer. There is a sliding soundproof door which can be opened to the Bistro for larger memorial services, weddings or bigger formal events.
Please speak to one of our colleagues if you would like to use the space.