Privacy Policy
As a responsible Charity, we value the trust you place in us when you share your personal and sensitive data. 
We are committed to protecting the privacy of everyone who uses our services.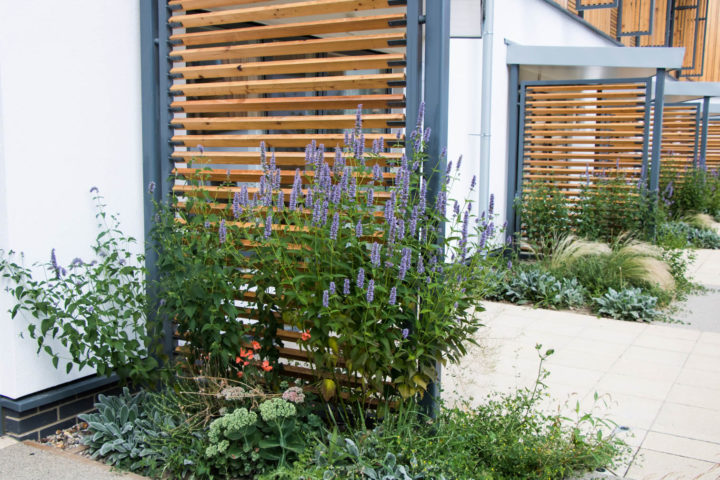 Our promise
We are committed to protecting the privacy of everyone who uses our services: as patients and carers or as employees and volunteers; and that of anyone who supports our work through fundraising, retail, visiting our Bistro, Education and Conference Centre or taking part in lottery activities.
It is our promise to you that we will be open and honest about how we use the information you have entrusted us with and how we recognise the importance of treating your data with care.
This policy explains who we are, what personal sensitive data we process, how and why we collect it, and who we share it with and why we do so. We will also explain the steps we take to keep your information safe and secure.
The charity, as a data controller, are mandated by data protection legislation to process your personal and/or sensitive personal data safely and securely. We take our duty to be transparent seriously, particularly around the way we use your information and are committed to ensuring that we do so in a manner that is both lawful and respects your privacy.
Who are we?
Arthur Rank Hospice Charity is a charitable organization that provides services for people living with life limiting conditions alongside their family and loved ones. We are registered with the Information Commissioners Officer (ICO) Z689965X and a UK registered charity (charity number 1133354) in England and Wales and we are a company limited by guarantee (company registered number: 07086155). We also operate a trading company (company registered number 3059033).
Our registered office is:
Cherry Hinton Road Shelford Bottom Cambridge
CB22 3FB
We also have a centre in Wisbech, called:
Alan Hudson Day Treatment Centre North Cambs Hospital
The Park Wisbech PE13 3AB
If you have concerns about how we are handling your information, that you do not wish to discuss with us, you can raise these with the Information Commissioner's Office (0303 123 1113) click here for access to the ICO's website.
Contact
Data Controller: Arthur Rank Hospice Charity, Cherry Hinton Road, Shelford Bottom, Cambridge, CB22 3FB (Registered Office).
Data Protection Officer: Sheena Fisher
Email: dataprotectionoffice@arhc.org.uk
Or call: 01223 675803
Read more about the data we process and store
What is 'personal' and 'sensitive' data and processing?
By personal data we mean any information that might allow you to be identified, such as your name, address, date of birth, credit card details, I.P. computer address, photo or video image (CCTV) or voice recording. For patients, some of this data will be sensitive and relate to their health and wellbeing, ethnicity, religious views, sexual and gender orientation.
Processing means any function that is performed with or on data, i.e. the collection of, the manipulation of, the use of, the sharing of and the storage/archiving of information that has been shared with us or collected on the behalf of Arthur Rank Hospice Charity.
How do we collect personal data?
We may collect personal data about you when you take part in one of our fundraising events or challenges, make a donation, play our lottery, buy items in our shops, apply to work or volunteer with us, visit our Bistro or Education Centre, or use our website. If you are referred to one of our clinical services, we will collect data from you and may also receive it from other healthcare providers.
We may also receive information about you from third parties that we work with, for example, JustGiving or eBay, where you have consented to them sending us your information.
We will never acquire your contact details from private organisations, nor will we sell your personal data. We may on occasion work with carefully selected organisations for the purpose of conducting market research activities, in order to gain a better understanding of our supporter demographics and to update your contact details such as your address.
We may also work with carefully selected organisations to conduct due diligence on significant personal donations for counter fraud purposes, this may include background checks from publicly available records on the donor.
The lawful basis we rely upon for processing all this data varies depending upon the way it's been collected, and the purpose. We either process your data with your consent (unambiguous or explicit as outlined in Articles 4 & 6 of the EU 2016 General Data Protection Regulations (GDPR)) or when it is necessary for a legal obligation, necessary for the vital interests of you or another person, necessary for legal proceedings or for preserving yours or someone's legal rights, necessary for medical purposes or for our own legitimate interests or the interests of a third party with whom we might disclose data to, except where there is unwarranted prejudice to yours or others legitimate interests.
Using our website
When you visit our website our servers record data about your internet browser, I.P. computer address (which is the unique numerical address given to every computer connected to the internet), the time and duration of your visit and which pages you looked at.
We also collect information about how our website is used and track which pages users visit when they follow links in Arthur Rank Hospice Charity emails.
Like many other websites, the Arthur Rank Hospice Charity website uses 'cookies' which are small files stored on your computer that allow websites to recognise you when you visit the next time. They store data about your browsing history but do not identify you as an individual.
We use this information to monitor and improve our website, services and activities which helps us to deliver a better more personalised service.
You can switch off cookies in your browser preferences but doing so may result in a loss of functionality when using our website.
For more information about what cookies are, and to see how we use them, please see our Cookie Policy page. This page also includes instructions on how to disable cookies if you do not want them to be used
.
By using our website and services you agree to be bound by the terms of this statement.
Links to other websites. The Arthur Rank Hospice Charity website may include links to other sites, not owned or managed by us. We cannot be held responsible for the privacy of information collected by websites not managed by Arthur Rank Hospice Charity.
Security
We take the security of your data seriously. There are many measures in place to ensure your information is kept safe. This includes the use of a professional IT company to support in the storing of your data and all staff being trained in information governance: in the unlikely event of a data breach, all members of staff can identify this and are aware of the steps which then need to take place. This helps to prevent your personal information from being lost, misused, accessed by unauthorised individuals, modified, or disclosed.
All information held by Arthur Rank Hospice Charity is held in accordance with legal requirements.
All sensitive personal data (including financial information) sent to us will be held on encrypted servers.
Non-sensitive details, e.g. your email address, are transmitted normally over the Internet which can never be guaranteed to be 100% secure. As a result, while we strive to protect your personal information, we cannot guarantee the security of any information you transmit electronically to us and you do so at your own risk.
All manual records are kept in locked cabinets or held in locked offices overnight. Our buildings are alarmed, the lower floors have lockable windows, and our main sites are patrolled by CCTV cameras.
If you are 16 or under
In some circumstances, we may need to know if you are aged 16 or under and may refuse certain services, products, or events unless we have your parent/guardian's permission.
Have a complaint?
If you believe that we have breached your privacy in any way, we urge you in the first instance to contact our Data Protection Officer at dataprotection@arhc.org.uk or call us on 01223 675777.
If you remain dissatisfied, you have the right to lodge a complaint with the Information Commissioner's Office at:
Information Commissioner's Office Wycliffe House
Water Lane Wilmslow Cheshire SK9 5AF
Tel: 0303 123 1113 (local rate) or 01625 545 745 (national rate) Email: registration@ico.org.uk Website: https://ico.org.uk/
If you have any questions relating to this privacy policy or our data processing in general, please contact our Data protection officer: Sheena Fisher; tel: 01223 675803 or email dataprotection@arhc.org.uk
Updates to this policy
We will check this Privacy Notice at least once a year to make sure it is up-to-date and accurate, in line with changes in the law and that it adheres to best practice. If any changes are made, they will be shared on our website.
This version was published in Sept 2020