Library & Information Services
The library offers a comprehensive service, providing information for evidence-based patient care, continuing professional development, education and research.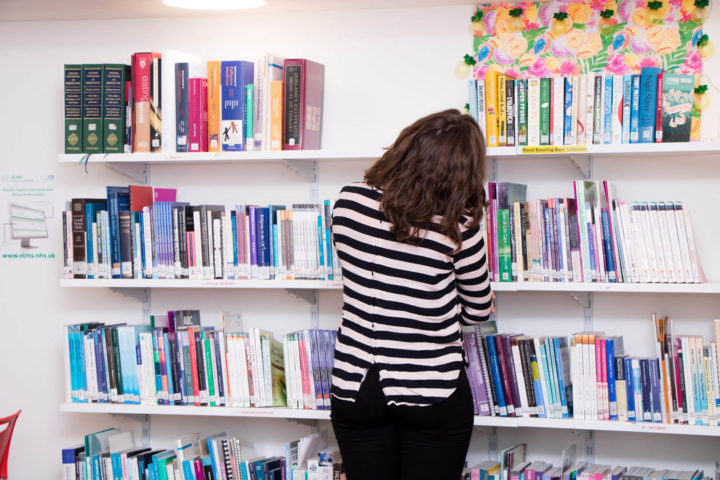 Our Library
The library houses a multi-disciplinary collection of materials on all aspects of palliative and end-of-life care, including specialist journals, books and online resources.
Membership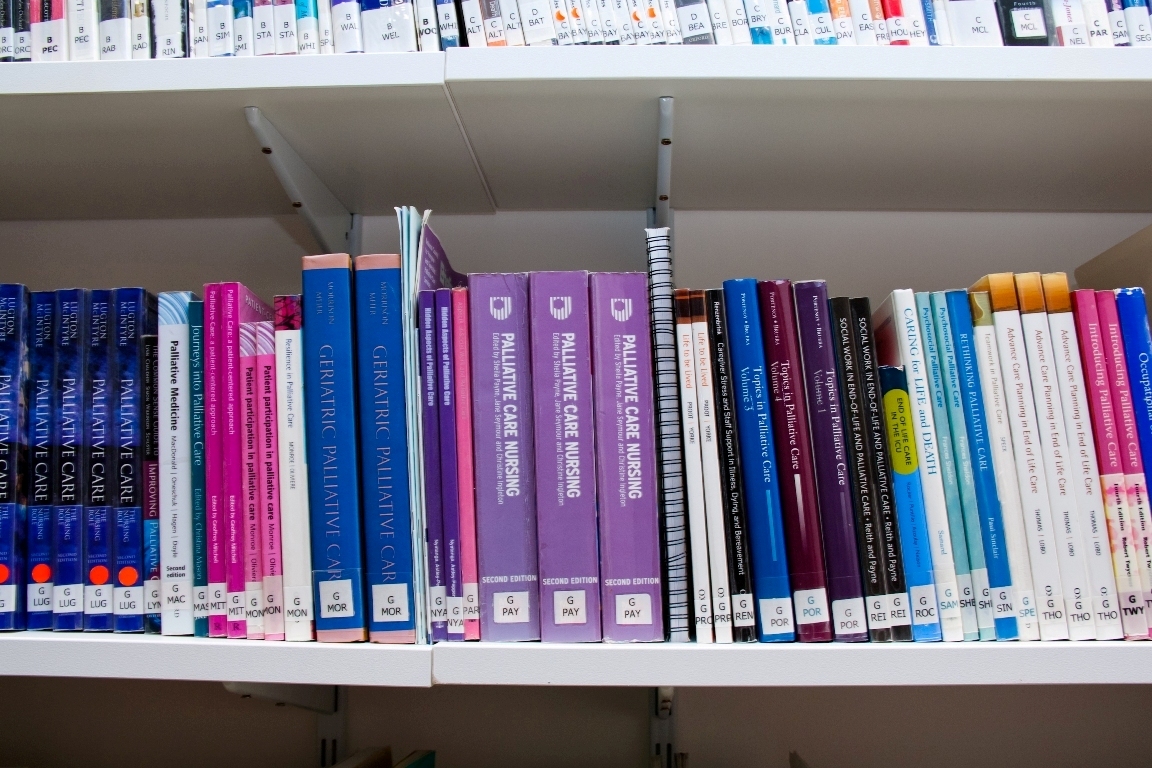 Membership is available to Arthur Rank Hospice staff and volunteers and to staff working for other healthcare organisations in the area who are providing palliative or end of life care to patients. Students on placement and those attending courses at Arthur Rank Hospice may be given temporary membership.
Non-members are welcome to use the library for reference purposes and may photocopy items of interest.
To apply for membership please email a completed application form to library@arhc.org.uk
Download application form here.
Location and opening hours
The library is situated in the Education and Conference Centre on the first floor of the Hospice. It is staffed on Mondays between 9.00am-4.00pm and Wednesdays between 9.30am-2.30pm.
The library space is, however open outside of these hours offering both a study area, access to networked computers and an informal seating area.
Learners attending courses at Arthur Rank Hospice Charity are encouraged to use the library for relaxation, study and reflection.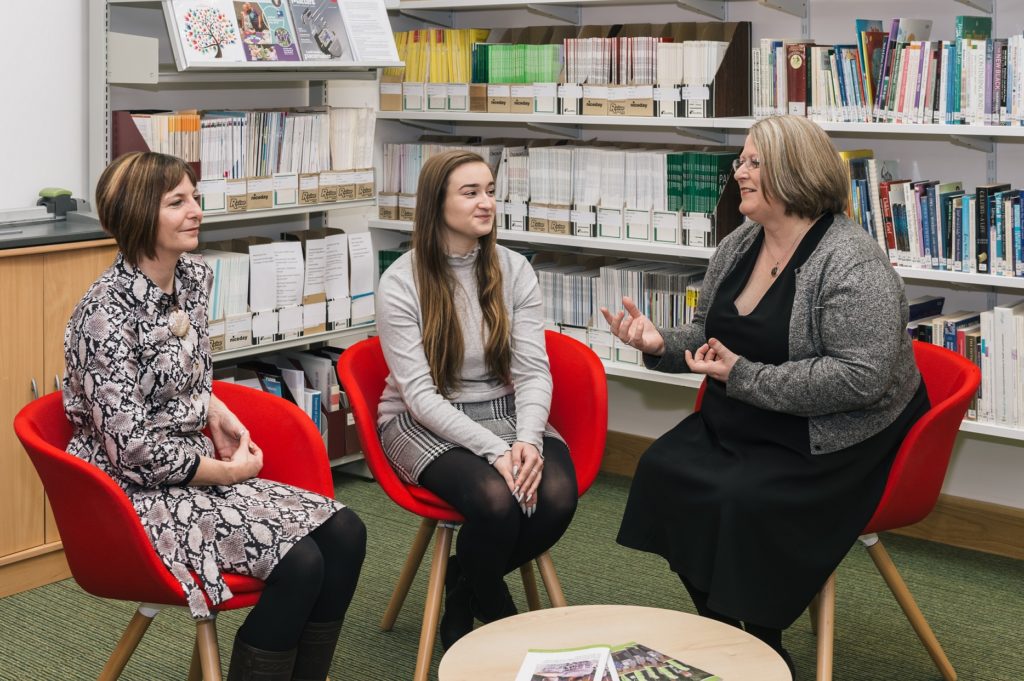 Photocopying and printing is available. A small charge may apply.  Please note *ALL PHOTOCOPYING AND PRINTING IS SUBJECT TO COPYRIGHT LAW*