Star Shine Night Walk
THANK YOU to everyone who has previously taken part in Star Shine Night Walk - you have enabled people to access hospice care in your community.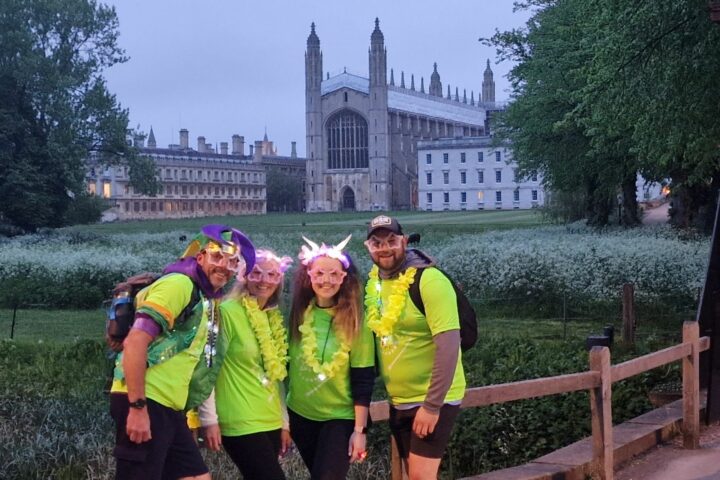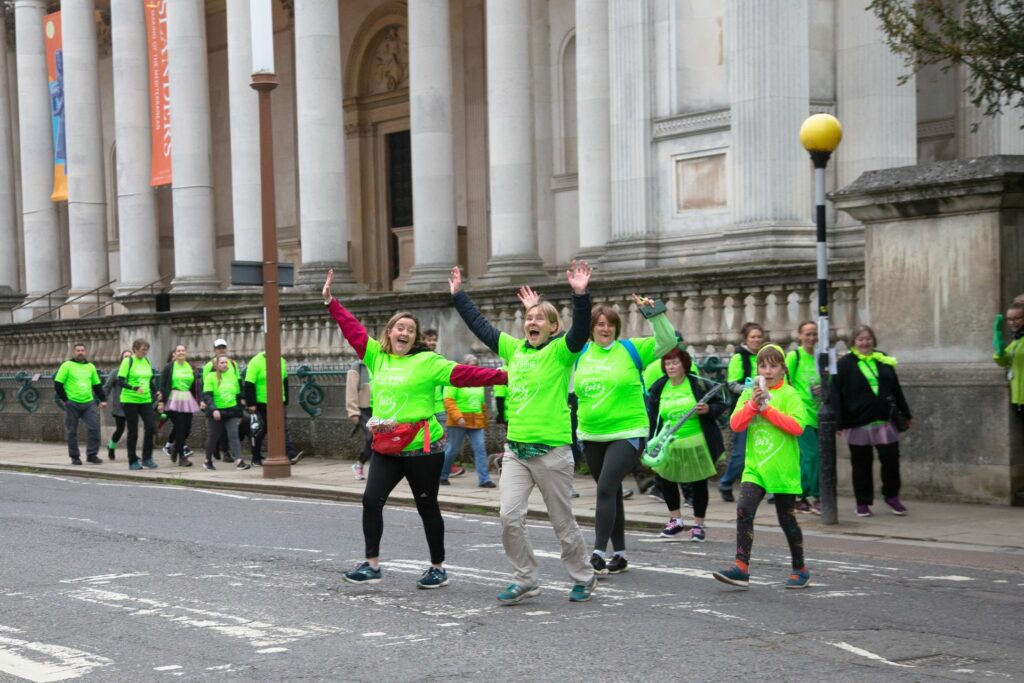 See you in 2024!
Star Shine Night Walk is a special way to remember and celebrate the lives of loved ones and you will be able to take part again on Saturday 11 May 2024 (more details to follow nearer the time).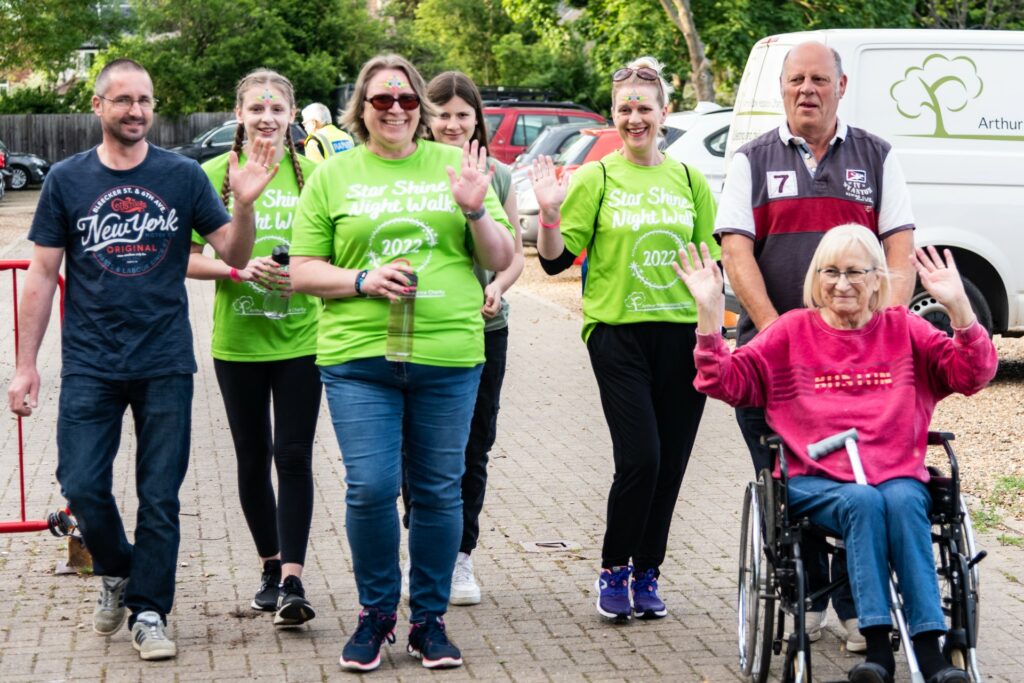 Hundreds of friends, families and colleagues come together to set the city aglow, raising money for hospice care in Cambridgeshire.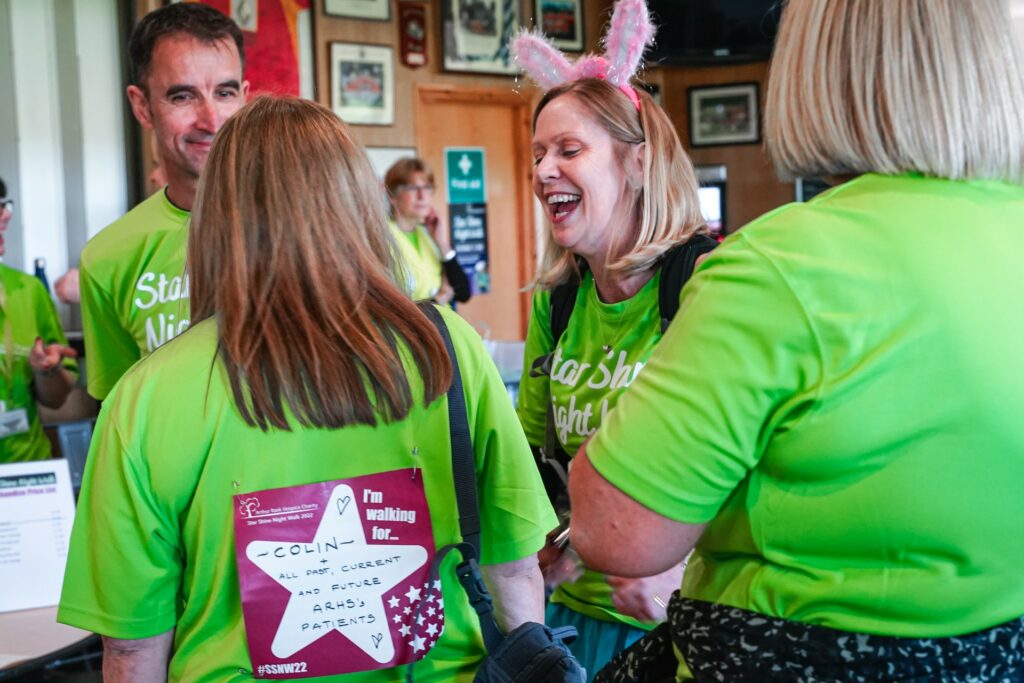 Take on either the 5 or 10  mile route!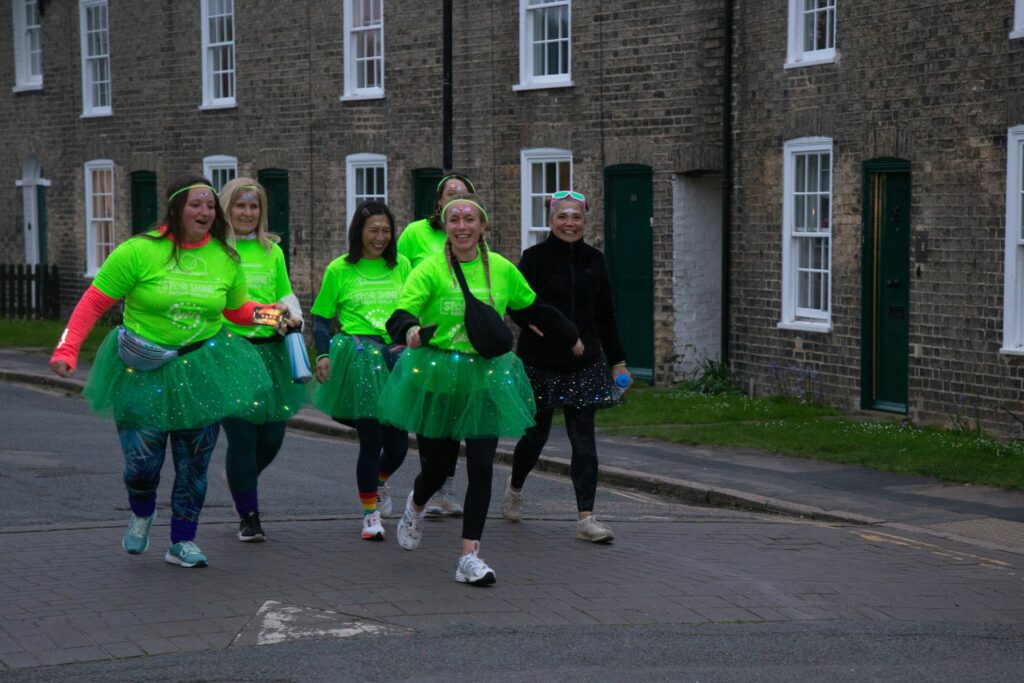 As you take in the iconic Cambridge scenes and with each step you, and those who sponsor you, will feel good knowing you are helping to support someone going through a tough time.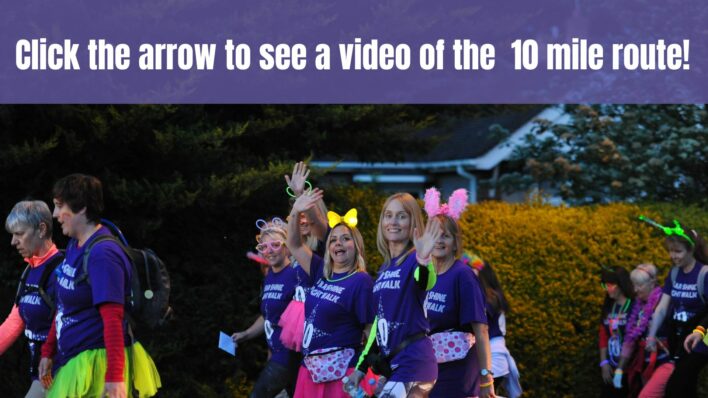 FAQ
Where and when is the walk?
On Saturday 13 May 2023 the walkers left from Cambridge Rugby Club (Volac Park, Granchester Road CB3 9ED) at 7pm.
Details for 2024 will be shared nearer the time. 
How long is the route and is there a shorter option?
The "challenge" route will see walkers strolling 10 miles round Cambridge, taking in some of the cities most beautiful winding streets and distinguished land marks. A shorter 5 mile route will also be available and will follow many of the same streets as the longer route. 
How much does it cost?
In 2023 the entry fees were £17.50 per adult and £9.50 per child.
Can children take part?
Yes! We welcome children between 10 – 15 years of age with a paying adult. 
Will there be food and drink available?
As part of your entry fee you will receive a fresh warm snack on your return to the rugby club. Teas, coffees and hot chocolates will also be available.
What's the dress code?
There's no dress code, just come in whatever you're comfortable and ready to walk in. Each participant will receive their very own Star Shine t-shirt on the night and anything bright and whacky is absolutely encouraged! 
How much is being raised?
We won't know that until after the event but in 2023 year we set ourselves a ambitious target of £40,000. With your help we smashed that goal and make a huge difference to the lives of so many cared for by the Charity!
How many people will be taking part?
Our aim is to have 500 participants setting the city aglow!
How can I volunteer on the day instead of walking?
All volunteers are enormously appreciated and help us to make the evening a success. Please get in contact with the Fundraising Team by emailing fundraising@arhc.org.uk or telephone 01223 675888 if you'd like to lend a hand.
Can I bring my dog?
Absolutely! All well-behaved four legged friends on a lead can join the walk with their owners.
Do I have to fundraise?
Fundraising is not compulsory but is certainly encouraged. All funds raised will go to helping someone going through a very tough time in their life.
What if I can't walk 10 miles?
We have both a 10 and a 5 mile route for our walkers to choose from. If you feel that 5 miles is also too far this time and still want to be there on the night to show your support then get in contact with fundraising@arhc.org.uk to volunteer to help out and marshal! 
* When does the 20% discount end?
The 20% discount will end on Sunday 16 April 2023 – so book your place now, before you forget! 
Is there parking at the event?
Yes, there is plenty of parking for all our participants. We do encourage car sharing where possible. 
Is there someone to buddy with if I come on my own?
Yes, please let one of the team know on the night and we will match you with someone else.