Our Gym
Our fully air conditioned Gym is situated within the Evelyn Living Well Centre and overlooks our landscaped gardens.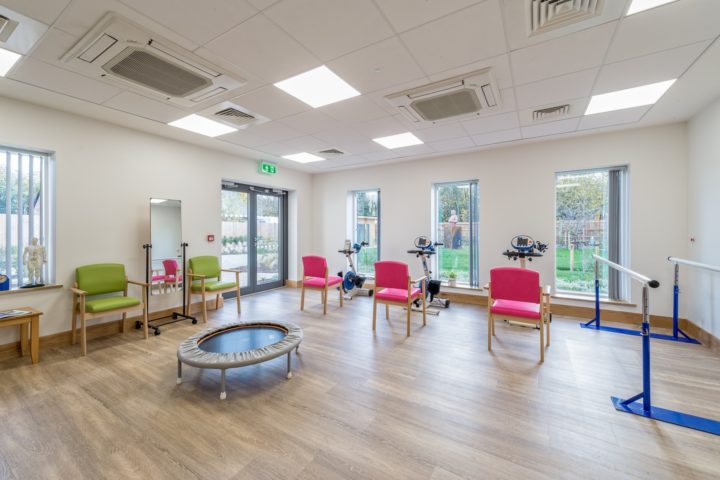 Here our Physiotherapists and Occupational Therapists encourage our patients, of different abilities, to retain or regain as much of their physical capacity as they can.
Equipment within the gym includes Medimotion bikes, similar to static exercise bikes in the gym but always geared to the needs of our patients.
Accessing the gym
If you are a patient visiting our Evelyn Living Well Centre or our In-Patient Unit please speak to one of the team if you or your loved one would like to access our gym.