Arthur's Shed
Arthurs Shed is a beautiful studio based in the grounds of the Arthur Rank Hospice.
The activities are open to the public and are led by our brilliant volunteers.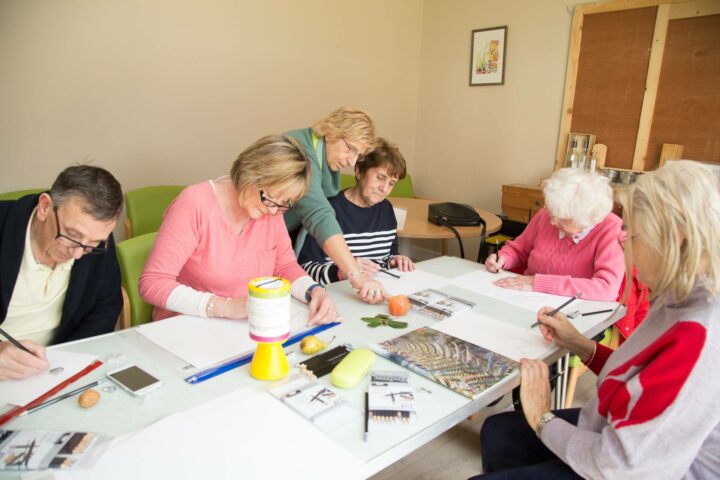 Monthly activity calendars
Sharing time and talents
Arthur's Shed is a community hub based in the grounds of the Arthur Rank Hospice. From here volunteers deliver sessions free of charge to our local community. Sessions include arts and crafts, astronomy and mindfulness. You do not need a connection to the Hospice to attend, sessions are open to everyone.
Click below to see what's happening in the Shed this month.  
Thank you! Very enjoyable and I gained lots of new ideas

Attendee
Contact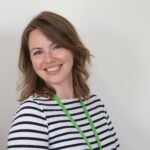 If you have any questions or would like to book a session, please get in touch:
Email: arthurs.shed@arhc.org.uk
Or call: 01223 675871
Our office hours are Monday – Friday, 9.00am-5.00pm
FAQ
How do I book onto a session?
Simply call 01223 675871 or email arthurs.shed@arhc.org.uk stating your name, phone number and which session you would like to attend. Sessions are largely limited to 4 people at a time so please do book onto as many sessions as you like to avoid disappointment. 
Once booked please arrive for your session 5 minutes early. If traveling to us by car please park at the Babraham Park&Ride and use the short footpath to make your way to the site. If this will be difficult for you please park on site. Our address is Arthur Rank Hospice, Shelford Bottom, Cherry Hinton Rd, Great Shelford, Cambridge CB22 3FB. 
If traveling by bus we recommend using the Babraham Park&Ride which stops at Cambridge City Centre, Cambridge railway station, Addenbrookes Hospital and the Park&ride. From here you can follow our footpath to the site.
What COVID-19 measures are in place?
We want everyone to feel safe attending the Shed so we have the following measures in place:
What we have put in place:
We are inviting 4-5 people to attend each session so that you can socially distance
Doors will be open throughout the session for ventilation
A strict cleaning process is in place before and after every session
What we ask of you:
We ask that you wear a mask or visor throughout the session if your Session Lead requires it
We ask you to book onto sessions to limit numbers 
We kindly ask you not to attend if you or anyone you live with is symptomatic or you are awaiting a Covid 19 test result
If you have any questions just let us know.
How accessible is the Shed?
The Shed aims to be fully inclusive and we are happy to discuss adaptions with you before you attend if you have any specific questions or requirements.
The practical:
The shed is at ground level in our gardens and is accessible for all wheelchairs
Disabled parking is available on site
Disabled toilets are based inside the Hospice
We have easy-read signage
The emotional:
Coming to a new space can sometimes be a little daunting. Our volunteers are friendly and approachable and will be happy to help you settle in. You can even bring a friend, Carer or Support Worker with you. If you would find it helpful to see the space before you attend a session or talk to someone about what is involved please let us know. 
If you have any specific needs please let us know in advance of your session or arrive a little early to speak with the Session Lead at the start.
Do I need to have a connection with the Hospice to attend?
No you don't! We welcome everyone in our community to join us, whether you have visited us before or not. You do not need to be connected to Arthur Rank Hospice Charity to attend.
Do I need to pay to attend a session?
All our sessions are free of charge although you are welcome to make a suggested donation of £5 if you would like to. Donations can be made by contactless payment at reception or in the Shed via a collection tin. Please do not feel obligated to provide a donation, we understand everyone's circumstances are different.
Do I need to bring materials with me?
If you have your own equipment or a project you are working on already please do bring them along, however all materials and equipment will be provided to you free of charge as part of your session.