Regular Giving
Regular gifts enable us to fund service developments without waiting for external funds or grants. This can help us to be more reactive to the needs of our patients.
Please help make a difference within our community by supporting our services with a monthly or quarterly donation.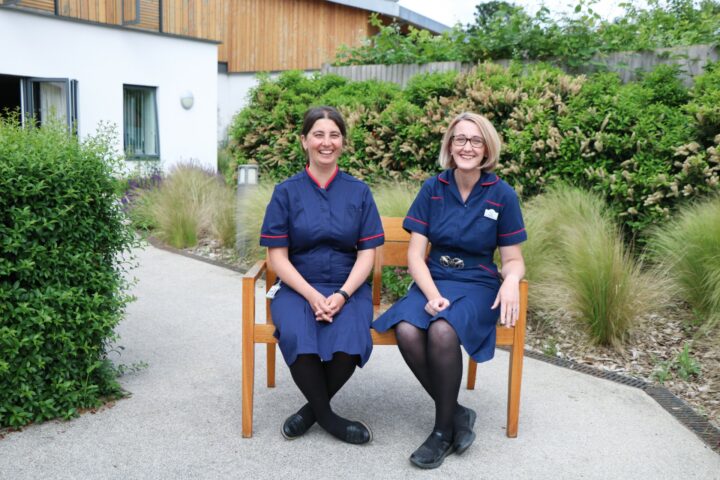 How your regular donation helps
Making a regular donation will enable Arthur Rank Hospice to continue caring for and supporting our patients and their families 24 hours a day, 7 days a week, 52 weeks a year.
At our Hospice in Cambridge, our Centre in Wisbech and across the County, we are providing personalised care programmes and ensuring that we are supporting people physically, emotionally and spiritually.
Contributing on a regular basis is a brilliant way for you to support our plans for the future as we know that we have a steady income stream that we can rely upon.
Recurring gifts make a huge difference
£5 monthly – contribute to the daily cost of home-cooked meals for a patient 
£10 monthly – help fund the costs of clinical uniforms for our frontline teams
£20 monthly – towards a counselling session to help someone who has been bereaved
Other monthly gift – choose a different amount to suit your budget 
I would like to take this opportunity to send a very big thank you to each and every single person involved. Words I write cannot express our gratitude as a family for the service, vital care, peacefulness and love shown to my mum during her last days she had with you.

Supporter
FAQ's
How will my donation make a difference?
By making a  regular donation you are helping every moment count for patients and their loved ones. A gift can make a big difference, at a time when it really matters. If you would like to read more about the impact of your donation visit our Annual Review.
Is there a minimum donation amount?
There is no minimum donation – you can choose your own amount. Every penny counts and we are really grateful for your support.
Can I restrict my donation?
We would like to use your gift where it is most needed, but if you would like us to restrict your donation to one of our services please contact a member of the team on 01223 675888.
How will my donation display on my bank statement?
Any donations to Arthur Rank Hospice Charity will appear as Enthuse.com.  This is the payment provider we partner with.
How can I amend my donation?
To amend your donation you need to visit your Enthuse account and follow the instructions.
Or you maybe be able to do this via your online banking.
If you would like to discuss this with a member of the team please telephone 01223 675888.
How can I cancel my donation?
To cancel your donation you need to visit your Enthuse account and follow the instructions. It may also be possible to cancel it via your online banking.
If you would like to discuss this further please call Sharon Manison, Fundraising Assistant, on 01223 675888
How do I change my Gift Aid status?
If you are eligible for Gift Aid you can boost your donation by 25p for every £1 you donate at no additional cost to you. Please visit our Gift Aid Declaration Form.
If you are registered for Gift Aid and your status has changed, so you are no longer eligible, please email sharon.manison@arhc.org.uk or call 01223 675888
Are there other ways to donate?
How are the Charity's services funded?
Thanks to the dedication, commitment and generosity of the local community and the hard work of our senior leadership team to secure vital contracts with the NHS, all our services are free of charge.     
It will cost £11.51 million this financial year to operate our services.  Contracted services from the NHS are budgeted at £7.07 million, meaning that £4.44 million needs to be raised through donations, fundraising activities and trading. 
We are extremely grateful to our local community for the continual dedication, commitment and generosity they show in supporting us to meet this target.