Making a referral
Any health or social care professional can make a referral.
For some service areas, patients, families and friends can also self-refer.
Referral forms can be downloaded from this website page (scroll down)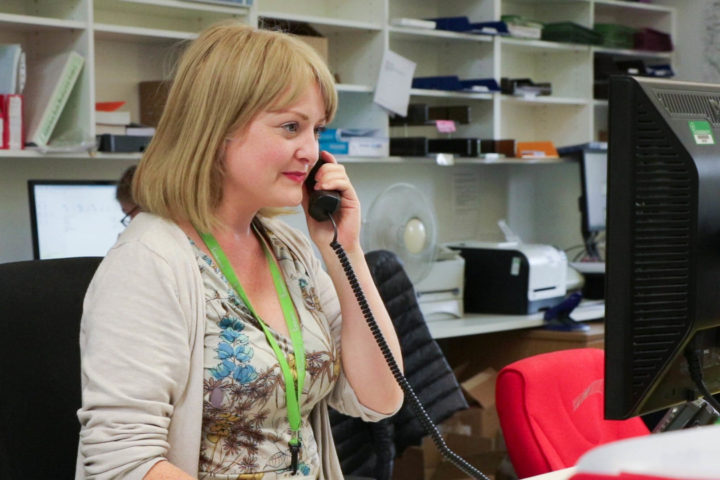 Referral criteria
Each of our services has a different catchment area and specific referral criteria. For further details, please speak to the Central Referrals Team.
The patient is aged over 18 and is registered with a GP in Cambridgeshire

The patient has an advanced serious illness or life-limiting condition (including non-cancer conditions such as lung disease, heart failure and neurological conditions) and has complex symptoms that require support. Or the patient is entering the final end phase of life (Inpatient and Hospice at Home services only). Or the patient has primary or secondary lymphoedema (Lymphoedema service only).

The patient must have given their consent to be referred, if they are competent to do so, or a referral is made in their best interest (if this is the case, please include details on the referral form).

 
How to refer
For patients, families and friends
If you feel one of Arthur Rank Hospice's services might benefit you, or someone close to you, you can seek a referral by:
Talking to your GP, District nurse or hospital team of consultants and nurses, or any other clinician who is helping you 

If you are already an Arthur Rank Hospice patient, talk to one of our care team if you are interested in one of our other services
You can find out more about the specific referral criteria for a particular service, in the FAQ's section of each care service's page, under 'Am I eligible to receive services and how can I be referred?'
For health and social care professionals 
All health and social care professionals can make a referral.  Where the patient is already an inpatient elsewhere, we will liaise with the hospital palliative care team.
Referrals for all Arthur Rank Hospice services, including those for the Alan Hudson Day Treatment Centre, can be made by completing the appropriate referral form (which can be downloaded from the 'Making a referral' section of this website page). 

Referrals are processed by our Central Referrals Team, between 9.00am and 5.00pm, Monday to Friday. Contact information can be found below (bordered in green at either side).
Please telephone 01223 675777 if the referral is URGENT and the patient needs a same day response. 
Our care
We place the patient, not the diagnosis, at the centre of everything we do.  Our approach is holistic, tailored to the individual and 'wraps-around' their family and loved ones too. 
Our care is completely free of charge. We care for people with many different types of advanced serious illness or life-limiting condition including cancer,  heart conditions, lung disease and also neurological conditions like Motor Neurone Disease, Parkinsons and end stage Dementia.