Corporate Volunteering
Corporate Volunteering is a simple and effective way for organisations to contribute to their local community.
This can help support your corporate social responsibility objectives of your organisation whilst also proving an excellent opportunity for team building.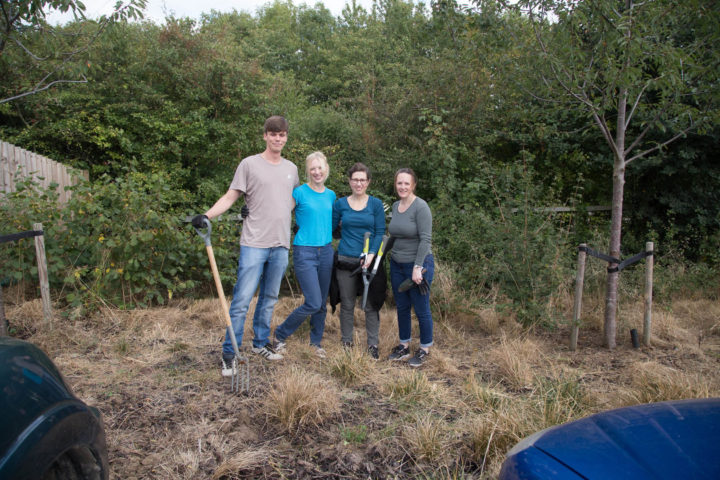 Bringing your colleagues together outside of the workplace and volunteering with Arthur Rank Hospice allows them to truly see the impact their support is having. As well as providing a great team-building opportunity, support from volunteers enable us to hold our events, keep our gardens looking fresh for patients and families to enjoy and supports our staff. 
We have a variety of volunteering opportunities available along with bespoke packages which can be suited to your companies requirements. Volunteering can often be carried out during the working week, evenings or weekends.  
Current Opportunities
Gardening Day Volunteering
Your staff could visit the Hospice for a morning of gardening tasks. The day could involve an introduction to the hospice, an optional tour along with gardening tasks in the beautiful hospice grounds. 
Event Volunteering
Volunteering at one of our events is always guaranteed to be great fun. Dependant on the event, roles usually required include marshals, refreshment servers, cake bakers and van drivers. Our flagship events include Star Shine Night Walk, Bridge the Gap and Ely Festive 5K where volunteers are key in enabling us hold the event. 
Volunteer in our Day Therapy Unit
Sharing a skill or hobby with patients in our Day Therapy Unit is a great way to come into the hospice and offer hands on support. This could involve showing a patient how to order an online grocery delivery or how to use an ipad.