Success of the Sunflower Memories Appeal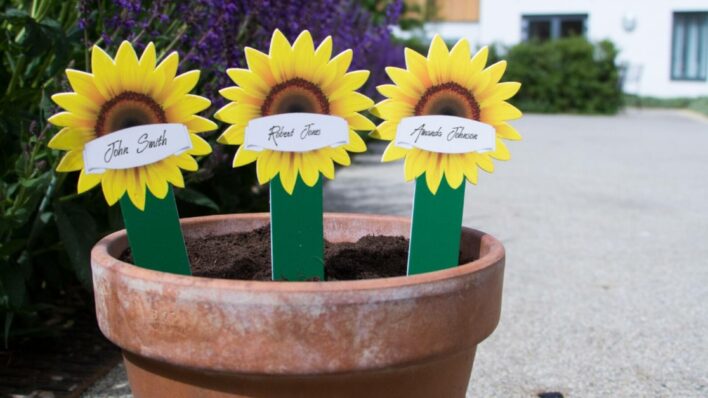 Throughout May and June, we ran our Sunflower Memories appeal, which raised a wonderful total of £1,218.00. We'd like to thank everyone who chose to dedicate a sunflower to their loved one. Every donation given will help us to continue caring for patients and their families.
It was heartening to see all of the messages and pictures shared on the dedication page. These can still be viewed here.
Sadly, we were unable to display the sunflowers at Arthur Rank Hospice this year, but they have all now been sent to their owners. If you dedicated a marker, we hope you have found somewhere special to display yours.
Although the sunflower appeal has now ended for 2020, you can still dedicate a leaf on our Memory Tree. To find out more, please visit our Memory Tree page.