Jo, Clinical Nurse Specialist – Palliative Care Hub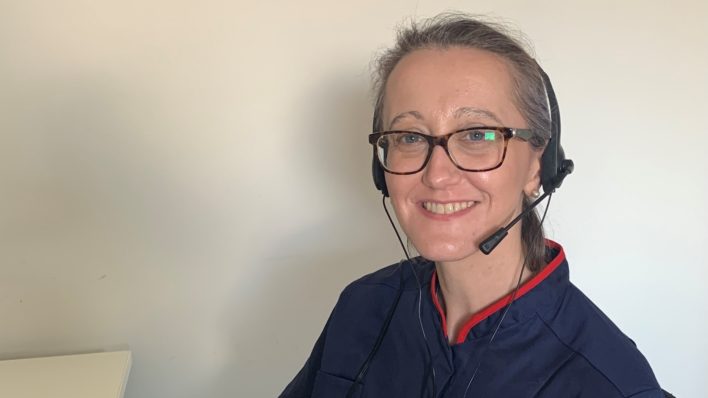 Where and when do you work?
We are based at home on the helpline as part of the 111 service. We also work closely with acute care, hospice and community colleagues aiming to provide a responsive and supportive service out of normal working hours.
At the moment I am working mostly from home, shifts, currently out of hours shifts.
What has surprised you about what how you and/or your team have adapted since the pandemic hit?   
I was working at Addenbrookes as a Palliative Care Nurse, I got redeployed to Neuro Critical Care where I used to work. I adapted to what I needed to do; I felt quite excited by going back; my palliative care team adapted so well to caring for patients – most of which did not have relatives able to visit.
As I have only just joined #TeamArthur I have not seen the whole transition, but I am very impressed with the adaptation to remote and home working, and how everyone is very accessible. Also I'm impressed by the way the hospice environment has been adapted to being Covid safe, with 'business as usual' approach. This has enabled the continuation of much needed visitors throughout the pandemic.
What motivated you to become a nurse?
Helping care for both my grandfathers during their illnesses – one of my grandfathers died in terrible pain and I will never forget that and vowing to always try and avoid that for patients in my care.
How long have you been a nurse?
24 years.
In which areas of nursing have you had experience?
Women's Health Ward, general Intensive Care, Neurosciences Critical Care, Organ Donation Specialist Nurse, Hospital Palliative Care and now this new role.
What do you enjoy most about your role? 
Meeting patients and supporting families through the most difficult time in their life.
How has nursing changed during your career?  
More bureaucracy, more processes to get things done, staff in hospitals are often burnt out and frustrated however I admire the honesty with which patients are given updates about their diagnosis and health these days. Treatment options seem more patient directed but we still have a long way to go to make it completely patient centered.
Looking back, what advice would give yourself as a student nurse? 
Be yourself, trust your instincts and speak up if you feel something isn't right because it probably isn't if you feel it. Use your clinical assessment to back it up – always escalate concerns with vital signs and clinical findings and most of all, take time to listen to patients stories about their life – everyone has  story and you listening to them is the best type of healing that any nurse can help with.
---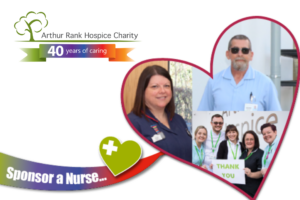 Could you Sponsor a Nurse? 
Without our dedicated, and specialist nurses we could not achieve the vital care patients in your local community need. Could you help us to ensure our nurses are there for those in your street, the next village, and across our county facing a difficult time in their life?  Please see our Sponsor a Nurse page to find out more.