Could you Sponsor a Nurse today?
Without our dedicated, and specialist nurses we could not achieve the vital care patients in your local community need. Could you help us to ensure our nurses are there for those in your street, the next village, and across our county facing a difficult time in their life?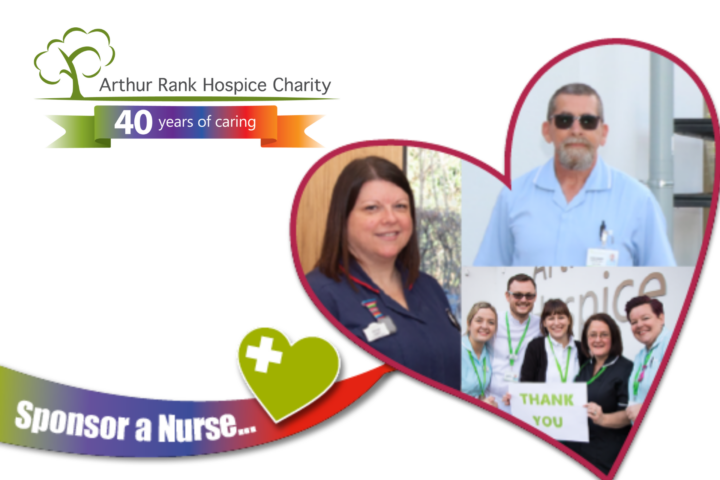 Our patients and their loved ones come to know us as a familiar face, whilst they navigate their often-difficult journeys. Turning to us for reassurance, advice, and support.
Nurses are a vital part of our hospice workforce and with an aging population, there will be far greater demand for these services in the future. By 2040, the number of people dying in England is expected to have increased by 25%.
Through sponsor a nurse, we are asking our supporters to commit to making a regular donation to help fund the important work of our nurses, allowing the hospice to plan for the future and the demands we will face in the years to come.
I just wanted to say from the bottom of my heart, an enormous thank you [...] from walking in, seeing how much pain he was in, putting him back in bed, giving him the pain relief that he so desperately needed, putting things in place for the next day, speaking to the GP and sending your girls in. You were my lifeline that day. I finally felt I had found someone who got it. My only regret is that we didn't find you sooner. Thank you for doing what you do and making a difference.

November 2021