Regent St, Cambridge
High quality clothing, traditional china and table linen, bric-a-brac and maybe even an antique!
Donations we accept (download)
Our shops and Retail Hub re-opened the Week commencing 12th April 2021.
Donations- We will be accepting donations on the days the shops are open from 10am until full. We are very limited on space and we anticipate we will be full very quickly. We value your donations so we ask you to phone the shop before hand to see if they can receive your donations to avoid disappointment.
We also ask you not to leave donations outside the shops when the shop is closed as this causes a health and safety risk.
We are very much looking forward to welcoming everyone back to the shops and we thank you for your continuing support through these difficult times
---
"My favourite charity shop in Cambridge"
The Arthur Rank Hospice charity shops play a vital role in raising funds and awareness of the Charity.  Please feel free to pop in and have a browse for good quality clothing, bric-a-brac, books, and jewellery are always welcome. 
Location Map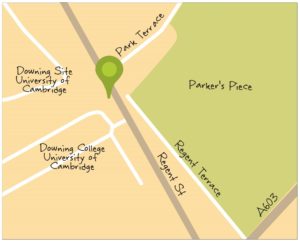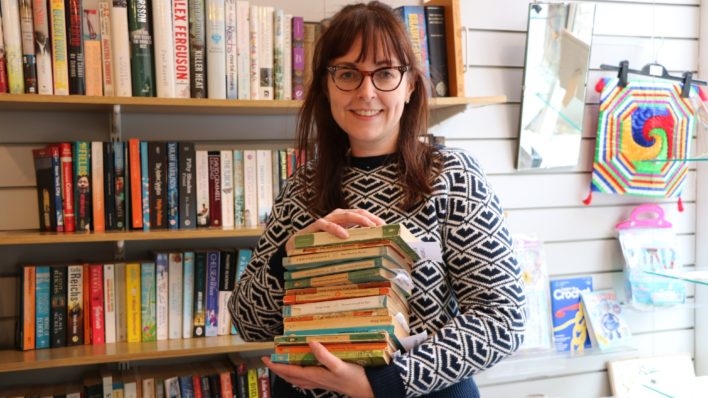 Where to find us
30 Regent Street, Cambridge, CB2 1DB
Contact us on 01223 462452
Opening times
Opening times from the Week commencing Monday 12th April 2021

Donations- please phone shop before hand to see if they have space to avoid disappointment

Monday

9:30am - 5:00pm Accepting Donations 10am- Until Full

Tuesday

9:30am - 5:00pm Accepting Donations 10am- Until Full

Wednesday

9:30am - 5:00pm Accepting Donations 10am- until Full

Thursday

9:30am - 5:00pm Accepting Donations 10am- Until Full

Friday

9:30am - 5:00pm Accepting Donations 10am- until Full

Saturday

9:30am - 5:00pm Accepting Donations 10am- Until Full

Sunday

11.00am- 4.00pm Accepting Donations 11am- until Full