Charity of the Year - Community Groups
By choosing us as your charity of the year you can help us fund our vital care, supporting both Arthur Rank Hospice Charity and Alan Hudson Day Treatment Centre.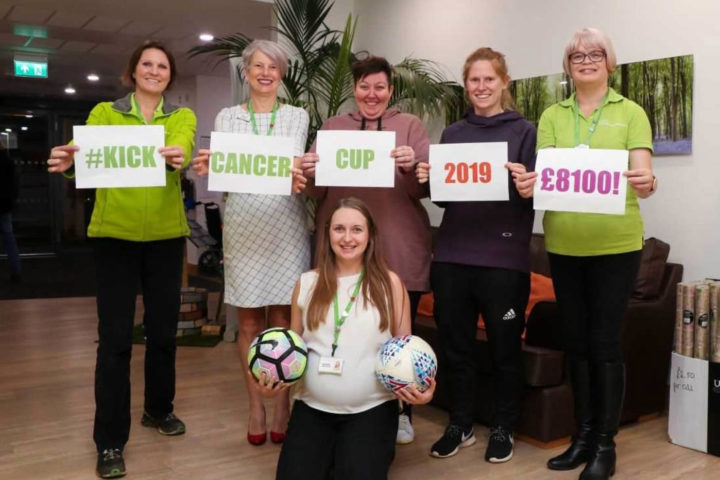 As your chosen Charity of the Year we will work closely with you along your journey to provide as much help and support as you need.  We can suggest fundraising ideas, provide promotional material or hold a talk with your group.
Lots of organisations, such as sports and social groups, are discovering the fun and benefits of supporting a charity.
We make no demands on those who select us and will fully support your initiatives throughout your specified period of support. In order for us to support you to successfully achieve your objectives whilst supporting ARHC and having fun we ask you to keep us up to date with all of your proposed ideas.
If you would like to gain a greater understanding of the Arthur Rank Hospice Charity before committing to choosing us as your charity of the year or month please contact us to arrange any of the below:
A presentation to your group or organisation – A representative from ARHC will be delighted to offer a presentation to explain a brief introduction about our organisation, to highlight the work which is carried out and the ways in which you could play a part too.
A site visit to the Hospice* – You may find that personally visiting the Hospice can help your group to understand what services are offered and the difference you can make by choosing ARHC as your Charity of the Year.
Supporting information** – We would be delighted to send you our literature pack which offers further information about ARHC and answers many of the questions about the work we do and how you can support.
Current charity of the year partnerships
This year, we have been very lucky to have been chosen by:
* Tours will recommence as soon as possible. It is possible to meet in to the Bistro to discuss your involvement.
** We can supply digital copies