Theo Sayers releases 100% profits from Charity Single & Gig in memory of his Mum for the Hospice who cared for her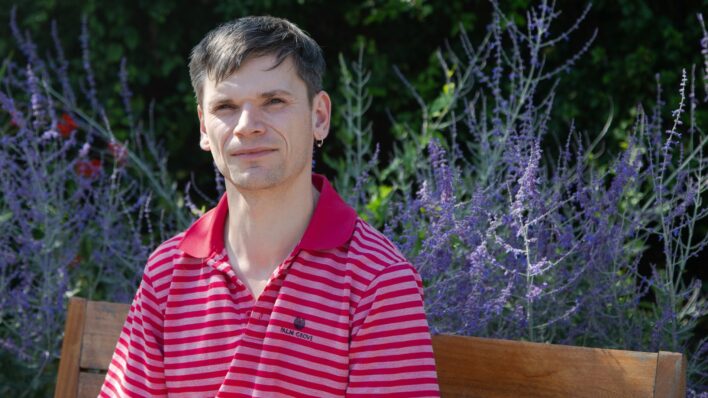 A singer/songwriter from Cambridge, Theo Sayers, is donating 100% of his profits from his new single and Charity Gig to Arthur Rank Hospice Charity.
The single called 'Open Plan' is dedicated to his Mum, Deborah Haddock, who was cared for at the Inpatient Unit at Arthur Rank Hospice Charity before she died on 29 April 2022.
Theo explained his reasons for his generosity:
"Mum was diagnosed with Lung Cancer in January 2022 – so it was quick and she was only 57 years old. We cared for her at home as long as we could, and made adaptions, such as installing a stair lift, to make it easier for her. She was admitted to Addenbrookes Hospital but there were visiting restrictions due to Covid at that time, so we were very pleased when a bed was available at the Hospice."
"The Hospice gave us a bit of normality at a very difficult time. My Dad, Michael Sayers, my sisters Maddie and Anna, my brother Miles and my Mum's sister Ali shared some nice moments with Mum whilst she was being cared for. The normal things like watching the TV, having a meal together, listening to music were all possible at the Hospice at the end and that meant a lot to us. I have memories of it being a welcoming, secure and comforting place and this all fits with the lyrics in the song."
Theo continued:
"I had a very happy childhood full of music, drawing and playing. Mum was a very kind, caring person and went out of her way to help people. As well as being a wonderful Mum to the four of us she also worked as a Nursery Nurse at Addenbrookes Hospital in the Special Care Unit."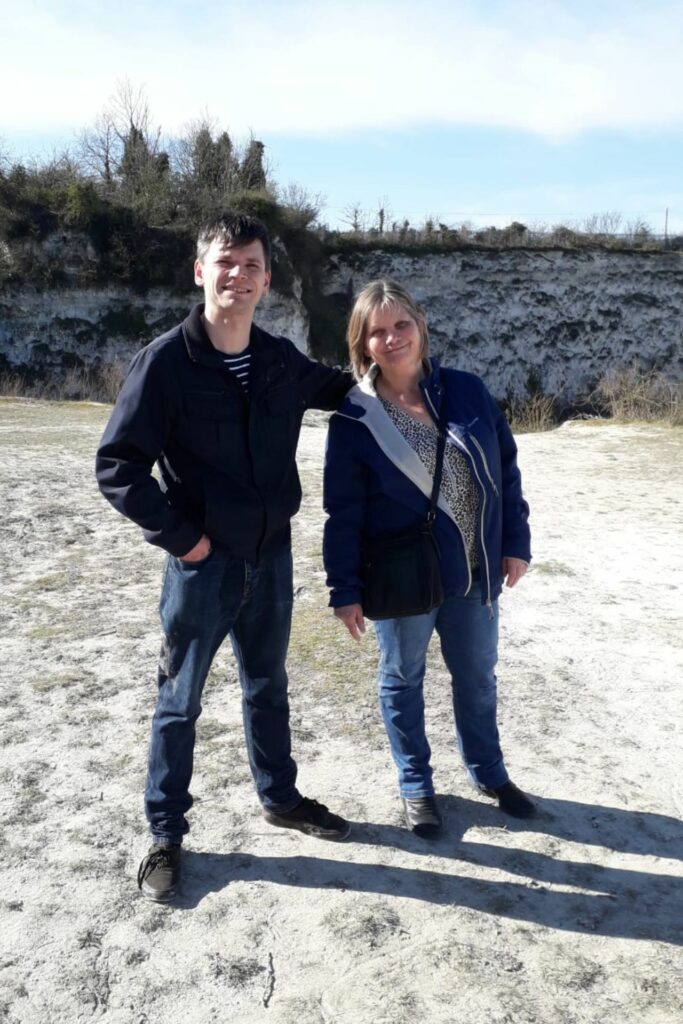 "I wanted to remember Mum as she was before she was unwell, and preserve the home videos from the VHS tapes, by transferring them to digital. When I did this I got to see again the fantastic footage of us as children – often with Mum doing the normal things in the background such as sorting clothes, washing up and dancing! The imagery matched perfectly with the song.
Mum and Dad liked to listen to The Beatles and Pink Floyd so that was often playing when I was little but I got into music more at secondary school when I started having piano lessons. Mum encouraged my creativity and was always supportive of my music. 'Open Plan' was one of her favourites, and she was keen for me to release it. I actually wrote it in 2019 so I have fond memories of her listening to it. I was putting the finishing touches to it when she was sick and I got to play her a version, close to the finished version, before she passed away."
Theo has made a video which accompanies the single and can be viewed on You Tube. It incorporates old footage from the family's VHS tapes and totally encapsulates the atmosphere and backdrop to Theo's family whilst he was growing up.
Theo records his music in his home studio, in a cabin in his garden, in Mill Road in Cambridge and collaborates with other local musicians. He performs under his own name 'Theo Sayers' and has a support band who plays with him. He plays locally and has also toured. He also plays the keyboard and records and produces his own songs. He continues to demonstrate his multi-creative talents by drawing and designing a collage for the single and posters.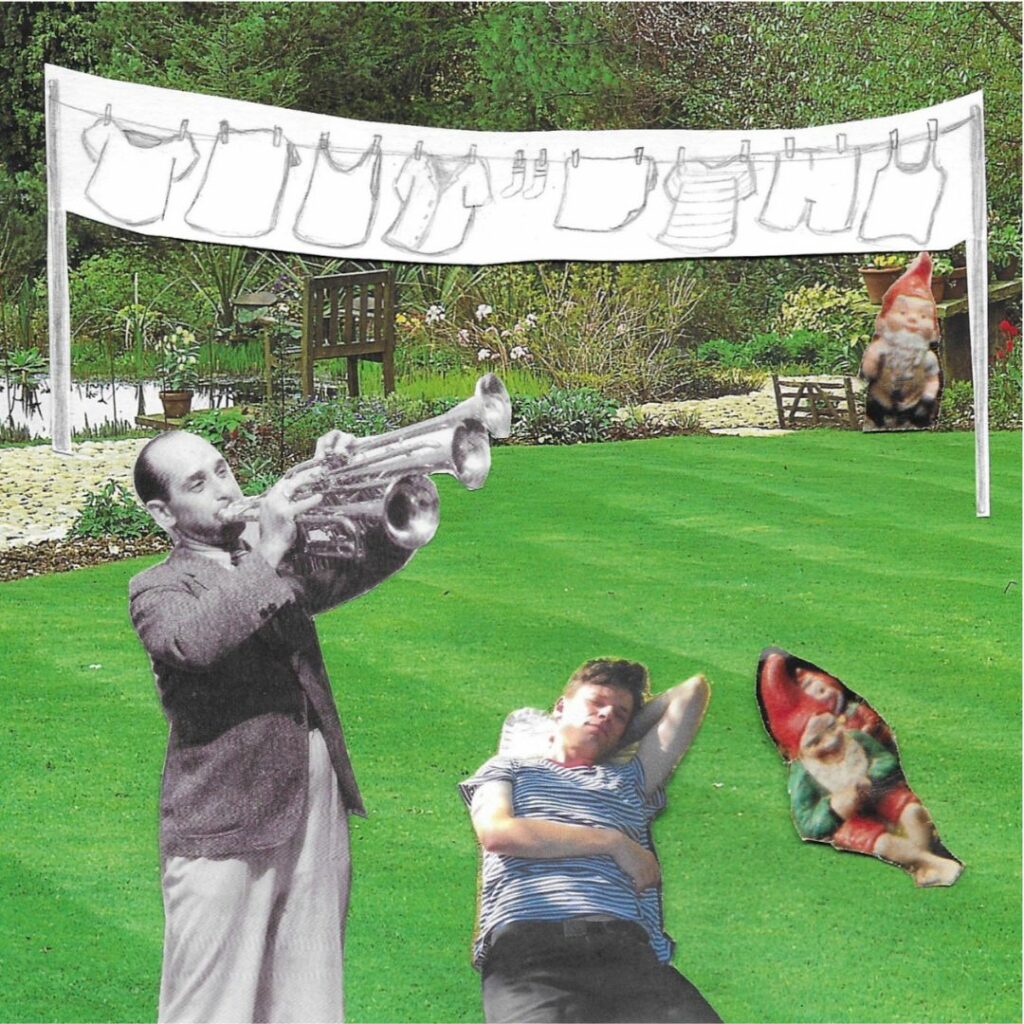 Theo describes his music as 'quirky pop music with a humorous undertone'. His 'fan favourite', 'My Nose is a Little Runny', which was released during the Pandemic, will be played at the fundraising gig on Saturday 30 September 2023 at the Blue Moon, Norfolk Street in Cambridge, along with songs from his new album 'Ramen for two'. Tickets are available on presale from £6.13  here: Theo Sayers & Friends: Charity Gig for Arthur Rank Hospice Tickets, Sat 30 Sep 2023 at 19:00 | Eventbrite
You can download 'Open Plan' on Band Camp for £1.00. It also gives you an option to donate more if you are able, all proceeds will go to Arthur Rank Hospice Charity.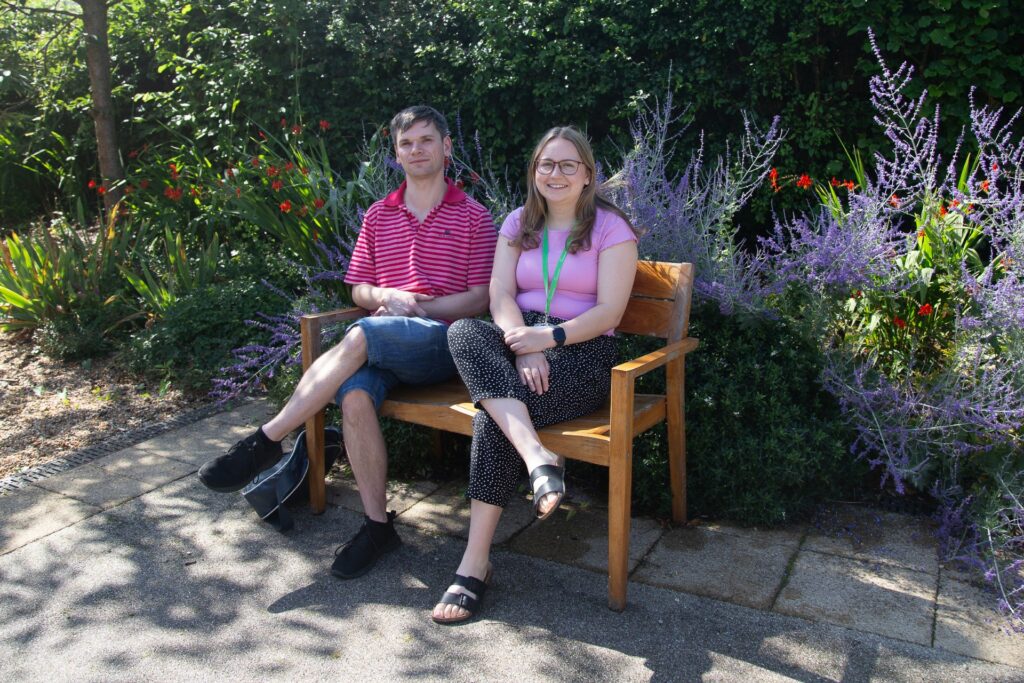 Victoria Kidd, Community Fundraiser, commented:
"We are really looking forward to following the success of Theo's single and upcoming gig. We often have people holding events to raise money for the Charity but they haven't usually written the songs themselves, so this is a very different experience for us.
We are extremely grateful to Theo for his generosity and I'm sure his Mum would be very proud of this too. "
For more information about this or any other Community Fundraiser for Arthur Rank Hospice Charity please email Sarah or Vic cf@arhc.org.uk or call 01223 675888 for more information.