Sponsored walk raises over £11,000 in memory of Al Boscawen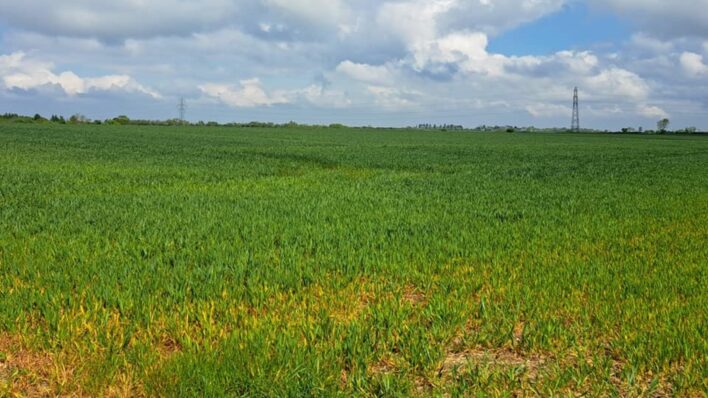 Paris Baker was recently described as a 'pocket rocket' by family friend and wife of the late, Al Boscawen.  When we first met Paris in 2021 she had such enthusiasm for an idea of an event she wanted to hold in memory of Al and her enthusiasm was infectious.  Having organised a sponsored walk for the Royal Marsden Hospital a few years previously, Paris wanted to replicate it and fundraise for Arthur Rank Hospice Charity.
A damp start to a May morning soon turned into a glorious day for a 13 mile walk with participants including dogs, children, friends and family; around 60 in total.  Taking around 4.5 hours, the walk included a refreshment break in a local pub which helped to keep the spirits up.  The walk started at Boxworth and took in beautiful scenery through the countryside before finishing at the house of Paris's parents where a buffet and cold drinks were provided.
Lulu Boscawen, Al's wife, shared with us:
" I wanted to let you know from a personal perspective, what a very special hospice the Arthur Rank is, and the difference it made to our lives.
Above all, it is their approach to end of life care.  All the staff 'get it'. They care for all your needs; not just physical but emotional too. They help you understand death; not to be afraid of it.  They show respect, kindness and make sure you have all the support you could want.
For the last 4 years of Al's life, we had a call from our wonderful Community Nurse Specialist, Louise Barber, every single week,  which increased to twice a week as he approached the end.  Louise said that she spoke to us more than most members of her family! All of Al's pain relief was orchestrated by Dr. Sarah Groves who kept regular checks on him and would visit him, Covid or no Covid. Kate Grierson made sure that I was kept on the straight and narrow and went on to give me bereavement counselling after Al died.  Al too spoke to a therapist there, although, as you can imagine, being a man, he wasn't too sure what to say!!!
You can well understand, Al loathed hospitals by the end.  But he did not feel that way about Arthur Rank Hospice and it was his choice to be there for his last days. The Hospice at Home team came out to stay with us over two nights when there wasn't a bed available and, when there was, I was bowled over by their care and attention to detail.  Al was never left alone.  If I went out to get a coffee or a sandwich (or have a sneaky fag!), someone would WILLINGLY come and sit in his room with him.  Even though I slept in his room, the night nurses would check him every ½ hour so that I could relax and sleep.
It must have been on day two or three, when there was a knock on the door and a lovely lady popped her head around and said that the Doctor thought I might appreciate a foot massage by his bedside.  How thoughtful, how kind and just what I needed!  And when I asked one of the nurses to keep an eye out for him whilst I popped to the car to get a much needed bottle of wine and plastic glass, which my brother had put in the boot, the nurse turned around to me and said "Oh, we have a fully stocked bar if you would like me to make you a G & T I would be more than happy to get you one!"
Those are just a few examples of the way the Arthur Rank Hospice Charity go above and beyond to help – and why your money is so badly needed."
We are so grateful to Lulu for sharing her story and to everybody who came along on the day to show their support; together with the JustGiving page, they raised over £11,000.  Paris's enthusiasm never dwindled, she really is a 'pocket rocket'.
The JustGiving page is still open if you would like to make a donation to this wonderful family.
If you have been inspired by this story and would like to organise your own fundraiser, please contact our fundraising team on 01223 675888 or email fundraising@arhc.org.uk.