Recycling top tips shared by the Charity's colleagues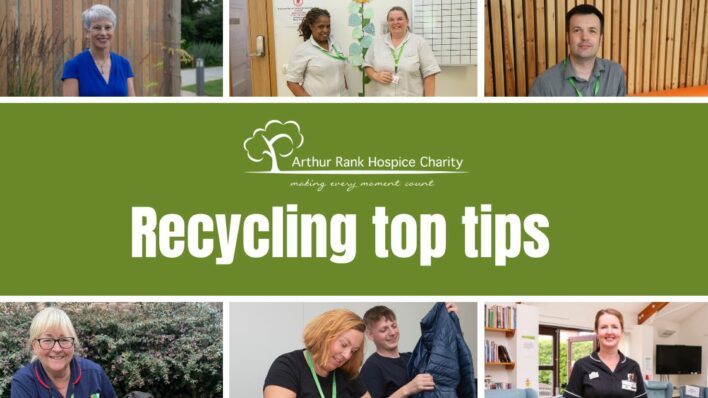 Environmental sustainability is very important to us all, which is why the Charity's five-year strategy is working towards a net zero carbon approach.
There are many ways we are achieving this such as banning single use plastics at our events and Education and Conference Centre, recycling and reusing donations which are kindly dropped off at our retail shops, hub and outlet and collecting, shredding and mulching thousands of Christmas Trees around Cambridgeshire each January.
During National Recycling Week , 16-22 October 2023, we asked our colleagues to share their recycling tips and they had lots of great ideas:
Sharon Allen, CEO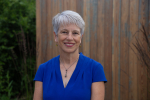 "I have tried to stop buying things generally and really think about if I need it."
Mark McMonagle, Finance Officer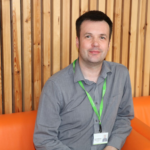 "I use Charity Shops – preferably Arthur Rank Hospice Charity ones."
Lebohang Moleke – Health Care Assistant – Hospice at Home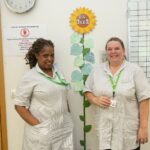 "I sort and recycle my rubbish at home into the correct bins to be collected. I used to take them to the supermarkets but now they are collected so that is great!"
Virginia Goode, Communications Officer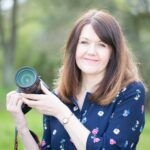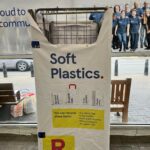 "I have started to collect all my soft plastics (plastic wrappers, crisp packets, plastic bags, soft lids etc.) and take them to the supermarket when I go – Tesco have a big crate at the front of the shop to throw the bag in."
Jenny Kidd, Team Lead Nurse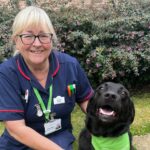 "I visit my local Recycling Centre to drop off cardboard and old furniture and broken electrics etc."
Chloe Laurance, Grants and Trusts Officer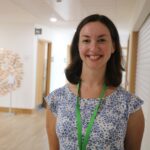 "Re-usable nappies can be a great alternative to disposables. When I started using them with my son it took a little bit of getting used to but we're glad we persevered. You can get really well-made ones with lots of fun patterns. You can buy them new or second-hand – we did a mix (this saves initial cost and means more recycling!). They're not for everyone but I can definitely recommend them."
Louise Higgins, Business Development Manager, Education and Conference Centre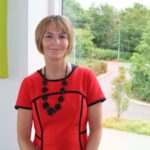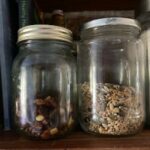 "My top tip is to reduce wastage by considering if the item could be re-purposed. Some items are ideal for helping with home organising and decluttering. Plastic trays can be used as drawer storage organisers for all those bits and bobs in the kitchen drawer. Larger glass jars are perfect for organising storage in your kitchen of dry items, such as grains, nuts, and cereals. Happy organising!"
Isobel Curtis-Smith, Specialist Palliative Care Occupational Therapist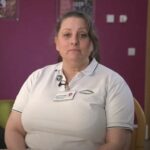 "I reuse cans (such as baked bean cans). Wash and dry them and then make small holes in the cans, add a small tea light and you have a very pretty table or shelf decoration."
Sara Orsbourn, Head of Operations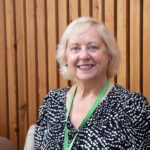 "I recommend that you only buy the amount of fresh food you need. Freeze or use any surplus in smoothies, soups, stews etc." You can read more of Sara's food waste tips here too.
Gemma Manning, People and Operations Director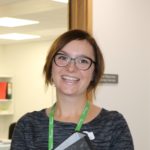 "My top tip is to use the Too Good to Go app – you can get short dated food at a fraction of the usual price and it's usually plentiful and good quality."
Theo Walker, Data Analyst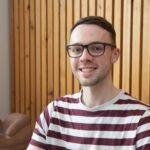 "Make sure you check packaging, to see whether the item needs to be rinsed or cleaned, before being put in the recycling. If this is not followed it could contaminate other things in the recycling and potentially cause them to be unable to be recycled."
Michelle Knight, Matron at the Alan Hudson Day Treatment Centre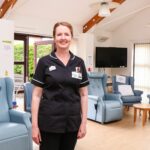 "I litter pick in my local area."
Anna Riglin, Service Improvement, Data, and Quality Manager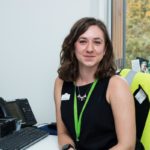 "My top tip is to have a designated bin for your recycling in all rooms where you have waste. Many people have them in their kitchen but we have one in our bathroom too."
Bella Martin, Databasing Officer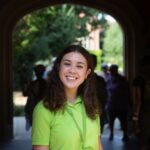 "I use Wob (formally World of Books) to buy 2nd hand books. They buy from Charity Shops and recycle any they don't sell."
Vikki Kirkpatrick – Part Time Retail Hub Manager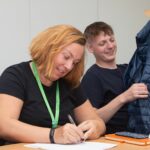 "Rinse out bottles, crush them and then pop the lid back on. Crushing them takes up less space, but always put the lid back on. If the lid is loose it will get lost in the system and is unlikely to get recycled."
Matt Weaver, Facilities Supervisor
"I re-use my plastic bags."
Patricia White, Senior Office Administrator, Community Team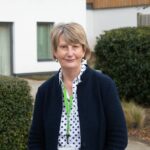 "I reuse envelopes."
Paula Adekanye, Digital Communications Assistant
"I recommend using websites and apps such as Vinted. People are often selling brand new things which are perfect for Birthday or Christmas presents."
Jane Thirkettle, HR Advisor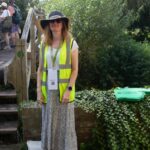 "On reducing, I've recently switched to refillable cleaning products and hand wash; washable bamboo cloths instead of cotton wool pads, and washable microfibre cloths."
Ellie Weatherly, Corporate Partnerships Lead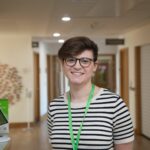 "The best advice is recycling comes last! Reduce, reuse and then recycle. That's what I try to do anyway :)"
You can read more about what we are doing and how you can support us to be green on our website: arhc.org.uk/about-us/our-organisation/our-green-ways/
If you have a passion for the environment or you would like to get involved in the Charity's Green ways please speak to one of our staff members or email greengroup@arhc.org.uk with your ideas.