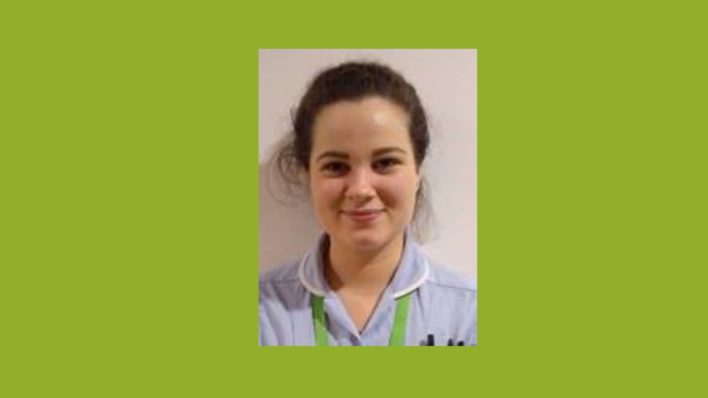 Where and when do you work?
On the In-patient Unit. I work days and nights.
What has surprised you about what how you and/or your team have adapted since the pandemic hit?
We have adapted to increased numbers of patients, visitor/patient testing, full PPE, and all sorts of challenges but still always have a smile on our face.
What motivated you to become a nurse?
I have always had 'caring' jobs (carer and childcare) and followed in my Grandma's footsteps.
How long have you been a nurse?
3 and a half years.
In which areas of nursing have you had experience?
None as I came straight to the In-patient Unit at Arthur Rank Hospice once I qualified.
What do you enjoy most about your role?
Knowing that you have given comfort and dignity to patients and their family at one of the most vulnerable times in their life. Also our team are just fab!
How has nursing changed during your career?
Even just in my 3 years of nursing we are seeing patients with much more complex needs and are learning new skills all the time.
Looking back, what advice would give yourself as a student nurse?
I would keep saying it's all worth it when you qualify!
---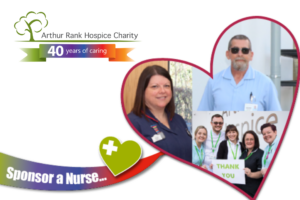 Could you Sponsor a Nurse? 
Without our dedicated, and specialist nurses we could not achieve the vital care patients in your local community need. Could you help us to ensure our nurses are there for those in your street, the next village, and across our county facing a difficult time in their life?  Please see our Sponsor a Nurse page to find out more.