College students hold a successful Charity Football Match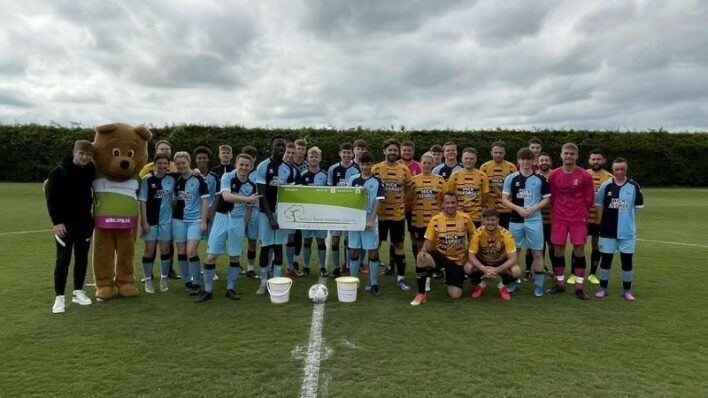 Football matches are a great way to bring people together.
Charlie Walker and a team of 2nd year students from Cambridge Regional College decided to hold a match against their teachers to raise funds for Arthur Rank Hospice Charity before they head off to University.
Cambridge Regional College Cambridge United Elite Scholarship held a well-attended match on Monday 23rd May at Queens and Robinsons sports ground and raised around £200.
The score was 2-2 at full time then the students beat the coaches and teachers on penalties!
Thankfully the weather held out and our lovely Arthur Bear was able to attend and be the mascot at the match.
Sarah, Community Fundraising Assistant, said
"We would like to share our gratitude to all the players and spectators. It is fantastic seeing young adults organising events to raise vital funds for our Hospice. Arthur Bear had a wonderful time meeting the players."
To book Arthur Bear to attend your event please visit https://www.arhc.org.uk/fundraising/fundraise-your-way/younger-supporters/book-arthur-bear/
If you have been inspired by this story and would like to hold an event to raise funds for our services, get in touch with our Community Fundraising team, email  cf@arhc.org.uk or call 01223 675888.