Brooke, Administrator and Healthcare Assistant for the Living Well Service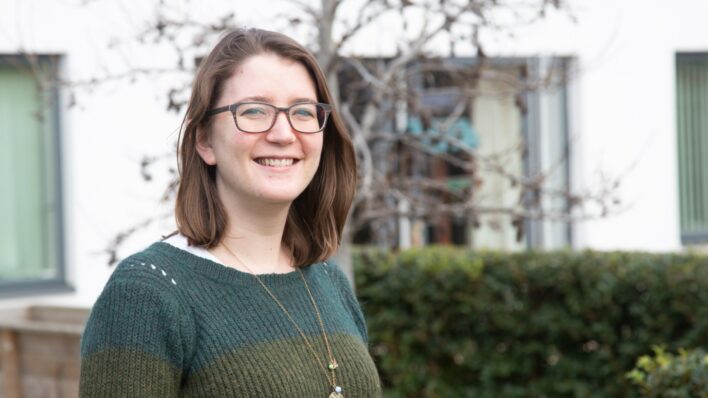 Where & when do you work?
I work Mondays, Tuesdays, Thursdays, and Fridays as the administrative support for the Living Well Service and on Wednesday afternoons I'm one of the Healthcare Assistants for the Social Group and the Carer's Group.
I'm based at Arthur Rank Hospice on Tuesdays, Wednesdays, and Thursdays, and I work from home on Mondays and Fridays.
In the Living Well Service we have patients in on Tuesdays, Thursdays, and Fridays.
Patients have tailored programs including exercise sessions with our Occupational Therapists, complementary therapy, symptom management sessions, peer and social support, creative activities and life story work, and music therapy.
We also have virtual sessions available for those unable to come into the Hospice. As an admin, I book appointments and assessments, and I help with the weekly timetables and booking guest speakers for the virtual sessions.
Best thing about what you do:
My colleagues are amazing! I love supporting them and seeing them in action. They're great with the patients, and they all give so much to their work. I've never worked in such a caring, supportive team, and I feel privileged every day.
What has surprised you about what how you and/or your team have adapted since the pandemic hit?
I started my job during June 2020, so I haven't fully seen how the Living Well Service (formally Day Therapy) was before the pandemic.
I've been impressed at how quickly we've adapted the service as things have changed since I started. We added and changed the virtual options available, and now we are more accessible as patients can attend virtually or face-to-face.
Tell us an interesting fact about yourself that people might not know or be surprised to learn:
I worked as a professional Bassist and Assistant Musical Director on cruise ships for about six years when I finished university.