9 year old takes on sponsored challenge for her local Hospice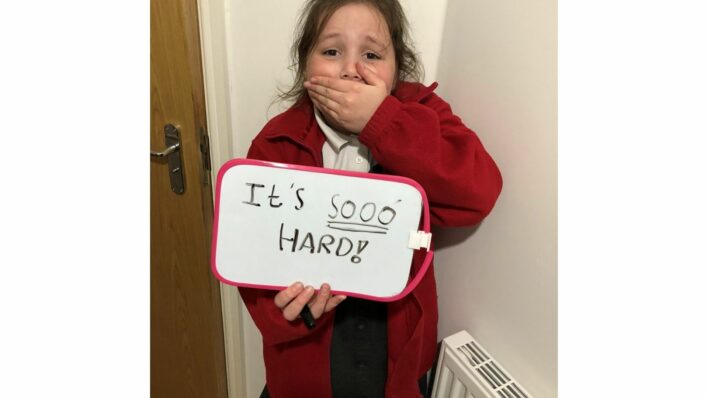 If there is anything more challenging, it's usually asking a young child to be silent for even a few minutes.
However, Caoimhe took it upon herself to set her own challenge and carried out a sponsored silence between 8am – 8pm in school hours in aid of Arthur Rank Hospice Charity and Prostate Cancer UK.
9 year old, Caoimhe, who goes to the Spinney Primary School "loves to talk and doesn't stop singing" so this was always going to be a huge challenge for her but she did it!  (There was a little blip but Caoimhe made up for that).
Alison Pinney, Community Fundraiser, said "we have seen a surge in young supporters over the past two years. We are so proud of Caoimhe for being able to stay silent for so long, she certainly puts me to shame!"
Caoimhe raised over £310 for the two charities; that was certainly worth 12 hours of silence.
If you are a young person who has been inspired by this story and would like to challenge yourself to a sponsored silence, sponsored sit down or something similar, please do get in touch with our friendly team – we will be happy to help guide and support you through your challenge.
Contact the team on fundraising@arhc.org.uk or call 01223 675888.