Dream comes true as two friends with same incurable illness host fundraising ball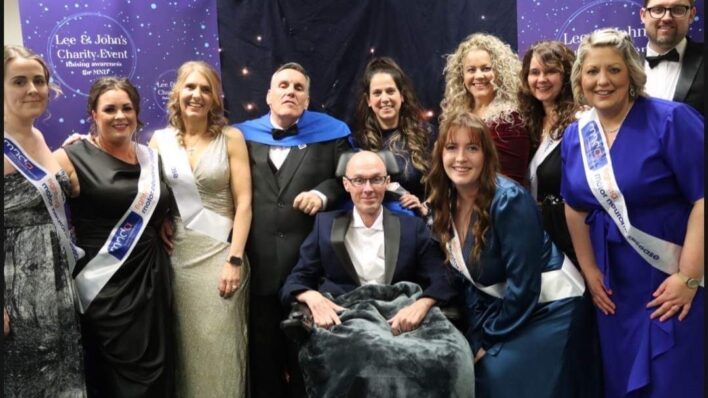 Father of two Lee Taylor, 45, and his friend John Woods, who are from St Neots and both live with Motor Neurone Disease (MND), hosted the spectacular event to raise funds for charities that support them.
Almost £20,000 is set to be raised from John and Lee's Charity Ball which was held at the St Neots Priory Centre on Saturday 4 March 2023.
The money will be split equally between Arthur Rank Hospice Charity and the Motor Neurone Disease (MND) Association
Lee met John, owner of St Neots Windows, last year through a mutual friend, and they have been a great support to each other in the time since. Both hosted the event with many of John's business contacts and suppliers making generous donations and sponsoring raffle and auction prizes.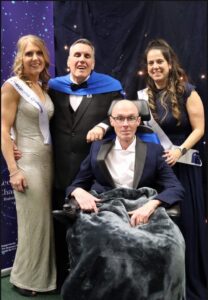 Lee said:
"We wanted to raise much needed money for the MND Association to help people fight this disease, and the Arthur Rank Hospice Charity, which provides palliative and end-of-life care in Cambridgeshire. We sold out before the tickets went on sale. The night was truly amazing and we have raised so much awareness and funds. Thank you to everyone who helped make this such a success."
The ball was the latest in a series of fundraisers organised since Lee was diagnosed with bulbar onset MND in 2019.
Lee's wife, Tracey said:
"Another of my wonderful husband's dreams has come true! He has hosted many charity events and there will be more to come but he had his heart set on holding a charity ball. He has such a positive attitude to life and is a fantastic father and husband."
"The whole community rallied donating their time! We would like to thank committee members Leanne Woods, Tracey Luff, Shannon Luff, Natalie Burton, Phil Adams, Shelley Ives and Karen Smith for making the ball possible, as well as Balloon it your Way, local band The Arcades and DJ AR Events."
Arthur Rank Hospice Charity's Chief Executive, Sharon Allen OBE and Medical Director, Dr Lorraine Petersen were invited to speak about the holistic support they provide and the weekly Addenbrooke's MND Clinic hosted at the Hospice, which Lee attends.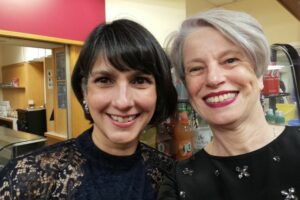 Sharon said:
"An important part of our Charity's work is to support people like Lee to live well for as long as long as they can. Money raised from John and Lee's Charity Ball will help us provide holistic care for more people in Huntingdon, St Neots and across Cambridgeshire.
We are so grateful to have been part of this fantastic evening and to the many people, local businesses and supporters who helped fundraise."
MND is a muscle-wasting disease where the muscles stop working because the neurones from the brain stop sending signals to the muscles. Eventually the person with it cannot move, talk or eat. Vital funds are needed to help find a cure.
If you would like to show your support for Lee and John's Charity Ball you can donate online at https://donate.giveasyoulive.com/fundraising/lee-and-johns-charity-ball