Find out about the MND Clinic, hosted at the Hospice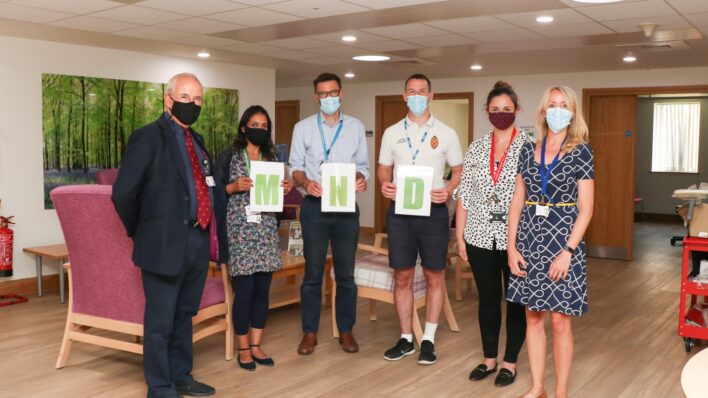 Arthur Rank Hospice Charity hosts Addenbrooke's weekly Motor neurone disease clinic, in our Bradbury Wellness Centre.  Louise Boardman and Victoria Edwards are the coordinators for the Cambridge MND Care Centre and we recently caught up with them to find out more about what they do. 
Can you tell us a bit about the team who run the MND Clinic?
Our team consists of four Neurology Consultants (Dr Rhys Roberts, Dr Chris Allen, Dr Dirk Baumer & Dr Nushan Gunawardana), Speech Therapist, Dietitian, Physiotherapist and us, the Care Coordinators
As coordinators, I (Victoria) and Louise act as a central point of contact for people with MND and link them in with other services as needed. We see people in our weekly MND clinic alongside the rest of the team and can be contacted by phone or email the rest of the time, for advice and support. We are both allied health professionals by background (Victoria is a Speech Therapist and Louise is a Physiotherapist).
We come together every Thursday to run the clinic which sees people with MND from across the region: Bedfordshire, Cambridgeshire, Essex, Hertfordshire, Suffolk and further. We support patients with MND and their families, working in partnership with community services to ensure the needs of people are met in a timely way.
What happens at the clinic?
We support people from diagnosis right through to the last weeks of their life.  Even when people are physically unable to attend the clinic in person, we continue to support them remotely.
People attending are assessed by members of the team and who they see depends on their symptoms. For example:
they may have a mobility assessment by the physio who can provide mobility aids, advise on exercise programmes, and provide foot or ankle support or refer on for a specialist orthotic assessment
the speech therapist may carry out a swallow assessment and advice on diet modifications or provide adapted eating and drinking aids
the dietitian helps ensure people are meeting all their nutritional requirements and offers advice about supplementing the diet if needed. Together with the speech therapist they may also discuss alternative methods of feeding (such as tube feeding) where appropriate.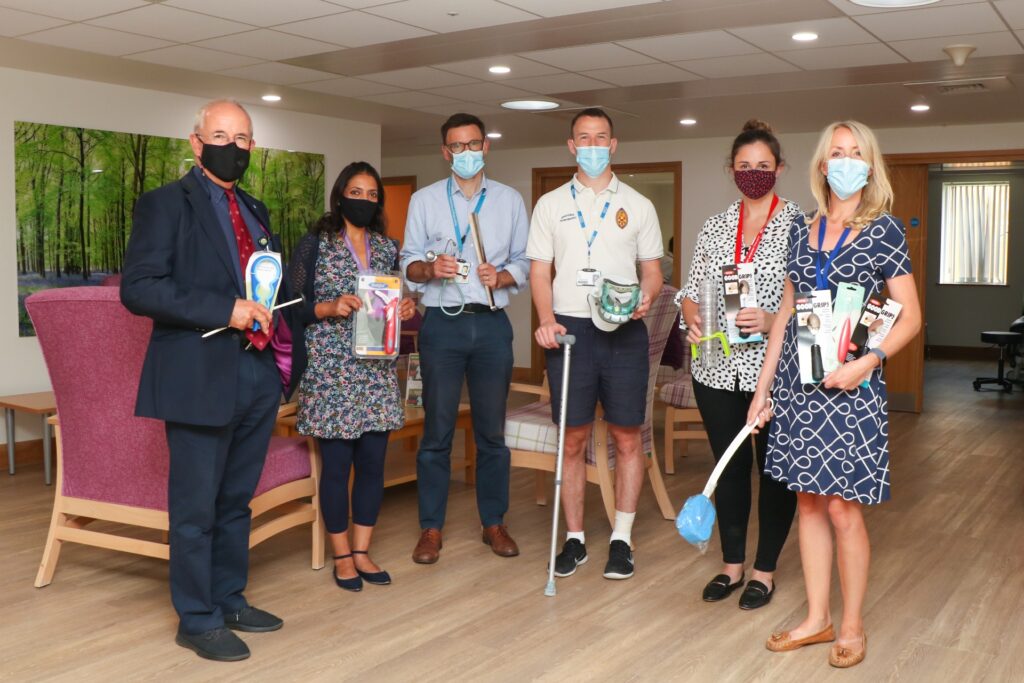 How has it been helpful to patients, that you are based at Arthur Rank Hospice Charity's site in Shelford Bottom?
We moved our clinic to Arthur Rank Hospice in June 2017, to improve the experience of patients and their families coming to the clinic.  The clinic was previously based at Addenbrooke's where parking, clinic location and limited clinic rooms made the visit to our clinic quite stressful.
Feedback from our patients about the move has been overwhelmingly positive. We have had such lovely feedback from many of them about coming here, which is great as the whole reason for the clinic is to improve the lives of people living with MND. Many patients stay to enjoy the Bistro after their appointments, having found Arthur Rank Hospice such a calming and pleasant environment to spend time in.
The team love being in the Hospice for the weekly clinic too; the Arthur Rank Hospice Charity team have been so welcoming.  Aside from the great parking and easy access into the clinic, it has also made introducing the idea of hospice services a lot easier and people will often then accept a referral to an Arthur Rank Hospice Charity service or their local hospice, much earlier.  It can be quite scary for people when we explain where our clinic is held, but after their first visit their fears ease (the Bistro is also a great selling point!).
Any plans for the future?
During the pandemic we started offering video appointments for the first time, and we have found that some of our patients prefer this type of appointment. Going forwards we hope to offer our patients the option of face to face, video or telephone review based on their preference and clinical need.
That said, many of our patients have really missed coming to clinic in person, and as restrictions ease, we are hoping to increase our face-to-face capacity so that we can start seeing more of our patients in 'real life' again!
We intend to keep having clinics at Arthur Rank Hospice Charity for as long as they will have us!