Toni, Fundraising Coordinator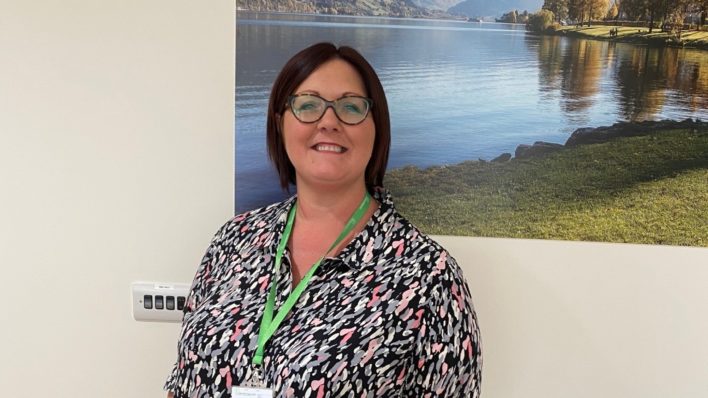 Where and when do you work these days?
I work 22.5 hours over 3 days. Although I am very fortunate to be a part of the amazing Fundraising team in Cambridge my role predominantly means I work at the Alan Hudson Day Treatment Centre. To raise awareness and funds to support the amazing Centre. I started on the 23rd March and we went into our first lockdown on something like the 24th March, which means I have mostly been working remotely. Whilst having a lot of support from colleagues, there has been a few struggles starting a new role and a world pandemic. I have kept smiling, it confuses people…😊"
Best thing about what you do?
I love meeting and building relationships/friendships with people. My role also means I get to work along side our amazing volunteers here at the Alan Hudson Day Treatment Centre. They have adapted and supported the Centre so much.
What has surprised you about how you and/or your team have adapted since the pandemic hit?
I had never had a Teams or Zoom call before the Pandemic. It felt odd to start with, I was speaking to colleagues and I could see their houses, children, pets etc. It was all very weird. Its amazing how these calls become the new normal, how we have all adapted and just got on with it. These video calls have been so beneficial, especially me being new as I have been able to put faces to names etc.