Steve Gallagher, Hospice Head Chef is awarded Digital Chef Skills Certificate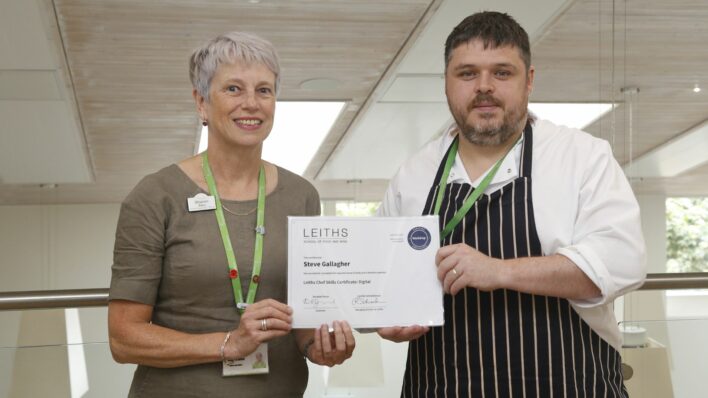 Head Chef, Steve Gallagher, was delighted to receive his 'Leith Chef Skills Certificate' from 'Leiths School of Food and Wine, at Arthur Rank Hospice Charity. CEO, Sharon Allen and his colleagues congratulated Steve at a recent team meeting, which was being held in the Education and Conference Centre.
Steve, who works in the kitchen at Shelford Bottom, is part of a team who cooks the meals for patients at the Inpatient Unit and for customers visiting the Bistro. Even though the digital 24 week course was course online it was very much a practical experience.
Steve explained:
"There were different recipes each week anything from breads, Italian recipes, and desserts to Middle Eastern foods. One week I studied canapes and another vegan recipes and fine dining.
This entailed buying the ingredients, following the online videos and taking and submitting photos during and after the cooking process.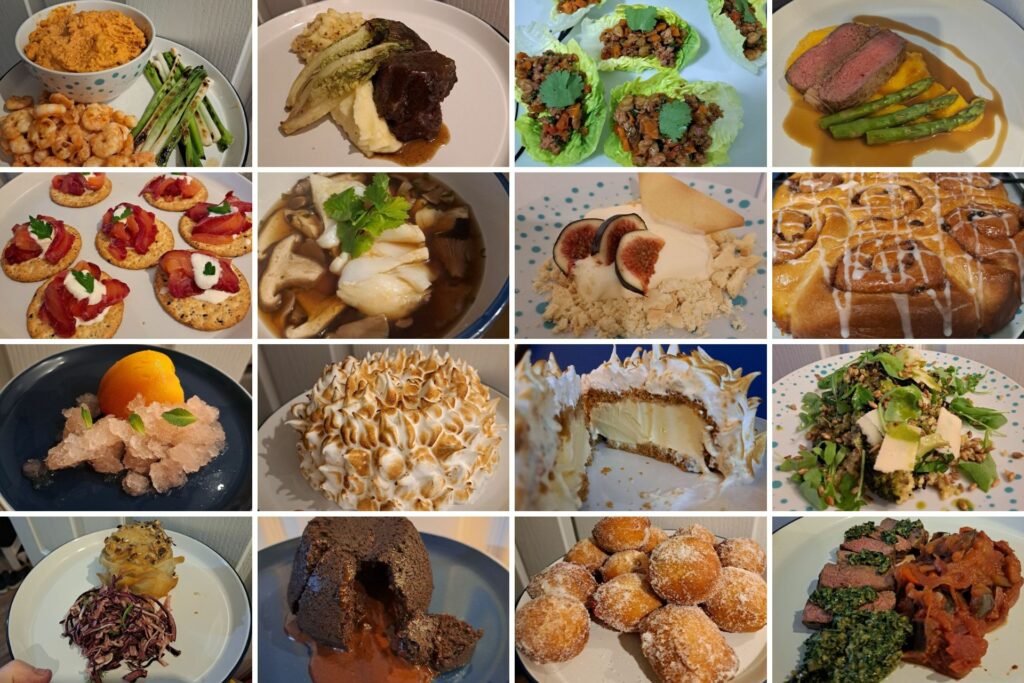 Even though it was all done via an App I could talk to a tutor who would say what went well what could have been better."
Steve added:
"I have already used some of the recipes for the Bistro – such as a chicken curry and I applied the skills I learned from the course for the Eid Ul-Adah menu in June. I will save some of the fine dining recipes for Trustees dinners or events at the Charity."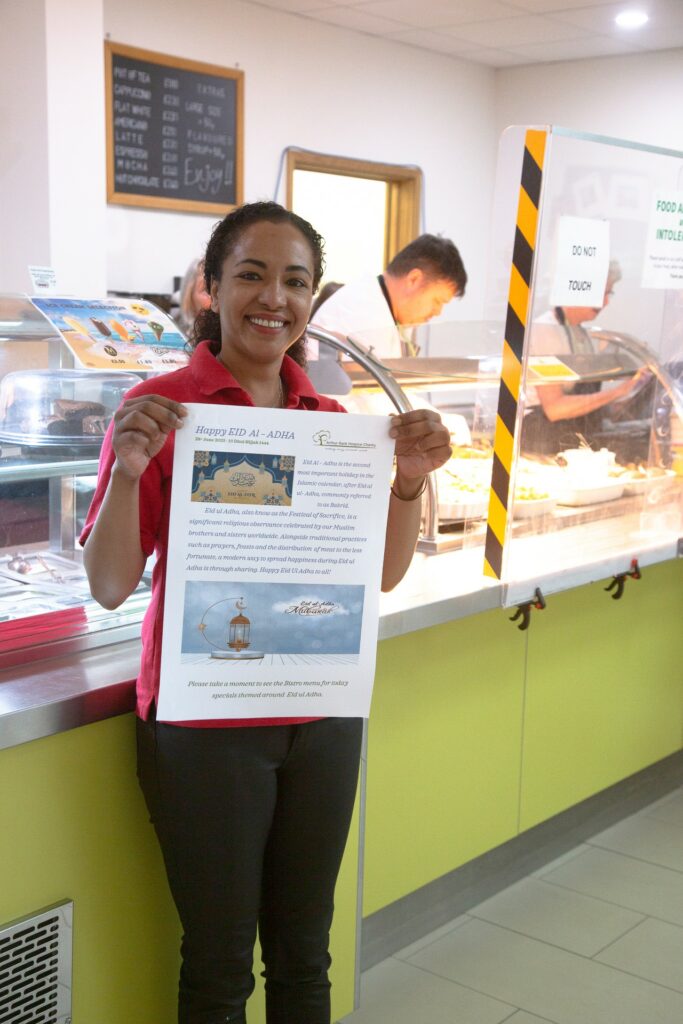 Hospitality Manager, Tsvety who put Steve forward for the course said:
"We are very proud of Steve for obtaining this certificate. I am sure our customers in our Bistro will look forward to sampling more of his work".
The light and airy Bistro is open to the general public every day from 9:00am-4:00pm and has outside tables for fair weather days.
If you would like to find out more about hiring the Education and Conference Centre please visit arhc.org.uk/venue-hire or email venuehire@arhc.org.uk or telephone 01223 675780.