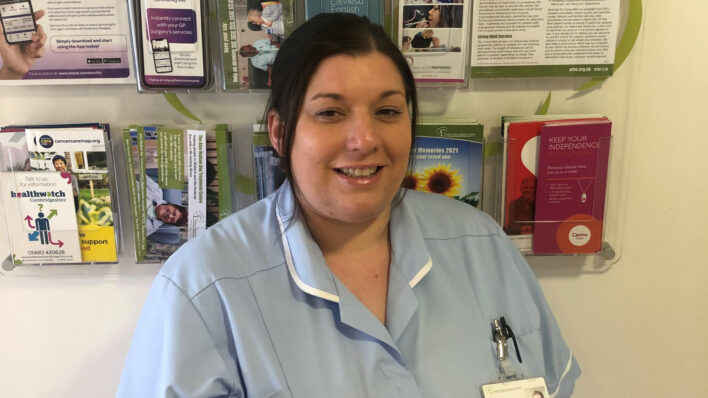 I work at the Alan Hudson Day Treatment Centre in Wisbech, I work Monday – Friday.
We provide specialist care and support to our Patients.
Every day is different, our services include blood transfusion, oncology support and a Living Well service that we provide 2 days a week.
What's the best thing about what you do?
We are able to adapt the services we deliver to be able to meet the individual needs of our patients, every patient will receive outstanding care.
What has surprised you about what how you and/or your team have adapted since the pandemic hit?
The way as a team we were able to adapt the way we worked through the COVID-19 Pandemic.
We could still offer vital face to face appointments in a safe environment.
Tell us an interesting fact about yourself that people might not know or be surprised to learn:
I love to bake – Everyone loves Cake!