Nick takes #Team Arthur up North to say thank you for the care of his dear friend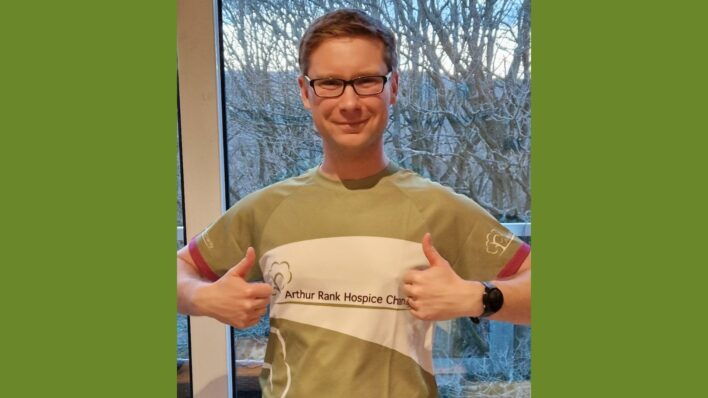 Nick, a psychiatrist living in Sheffield with his young family, is running the Manchester Marathon, to raise funds for Arthur Rank Hospice Charity. He explained his reasons for taking on the challenge:
"Arthur Rank have provided thoughtful, consistent and adaptive care to a close friend of mine and her family. This has covered everything from activities to creating lasting memories with their young son, help at home, emotional support and practical advice."
Nick has been training hard for the Marathon, which is now the fourth largest marathon in Europe. He will join the runners on Sunday 16 April 2023 as the route takes in the City Centre, Stretford, Sale, and Altringham before heading back up towards the start and finish line at Old Trafford.
Nick continued:
"Early in my friend's care, the team at Arthur Rank worked hard to enable her a quality of life after initial treatment and as things changed they were quick to change their approach too."  
"The care has been amazing, and it means a lot to me and my family to raise some money to help them continue their work and say thank you for looking after our friends."
If you can help Nick reach his £500 target, please donate at www.justgiving.com/fundraising/Nicholas-Long
If you would like to support people in Cambridgeshire living with an advanced serious illness or other life-limiting condition and would like to take on a challenge for the Charity, please email Carolyn or Sarah at challenges@arhc.org.uk or call 01223 675888.