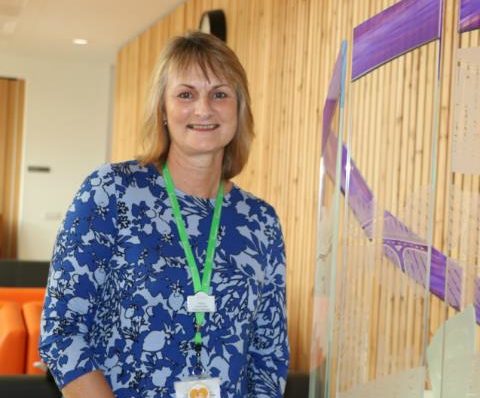 I came to work for the Charity because I wanted to work somewhere that made a difference. I have never been disappointed – the Hospice provides a service that is second to none and makes such a difference to patients and their families.  The best part of my job is feeling that the Finance team can make a difference by being organised, efficient and the office to go to if you need help.
You are most likely to find me in the Finance Office, which has changed immensely in the 19 plus years I have worked at the Charity! The role and the environment changed upon moving to the new site and on becoming independent.
Finance are responsible for a variety of tasks, some you may expect paying invoices and expenses, managing income, providing management accounts, payroll and pensions and some you might not!
I can be found working at the Ward Clerk's desk checking the drug orders and ensuring that we are not over charged, I now know names of drugs that originally, I could not even pronounce!
I work closely with the Databasing and Fundraising teams (who sometimes wish I did not get so involved), always insisting on putting a process in place to ensure we have a tight audit trail, sorry!
I have also been known to be the person to go to if you want some historical information ..not sure if that is because I am old or just have a good memory!