Ex-Footballer surprises Hospice patient for his 50th birthday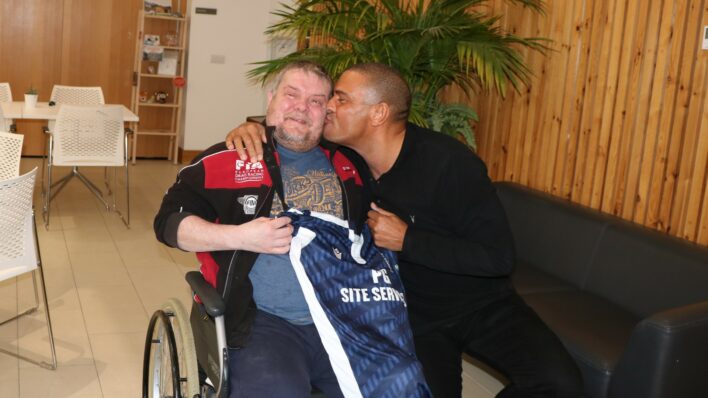 Neil Wilson was diagnosed with a form of brain cancer in June earlier this year and is being cared for by Arthur Rank Hospice Charity.
Just before Neil's 50th birthday he had a surprise visitor – his idol and ex-footballer Stan Collymore!
Unknown to Neil, his cousin, Ian Turner, contacted Stan via Twitter to let him know of his cousin's condition. Stan responded and very kindly, made the 140-mile round trip to Cambridge to visit Neil.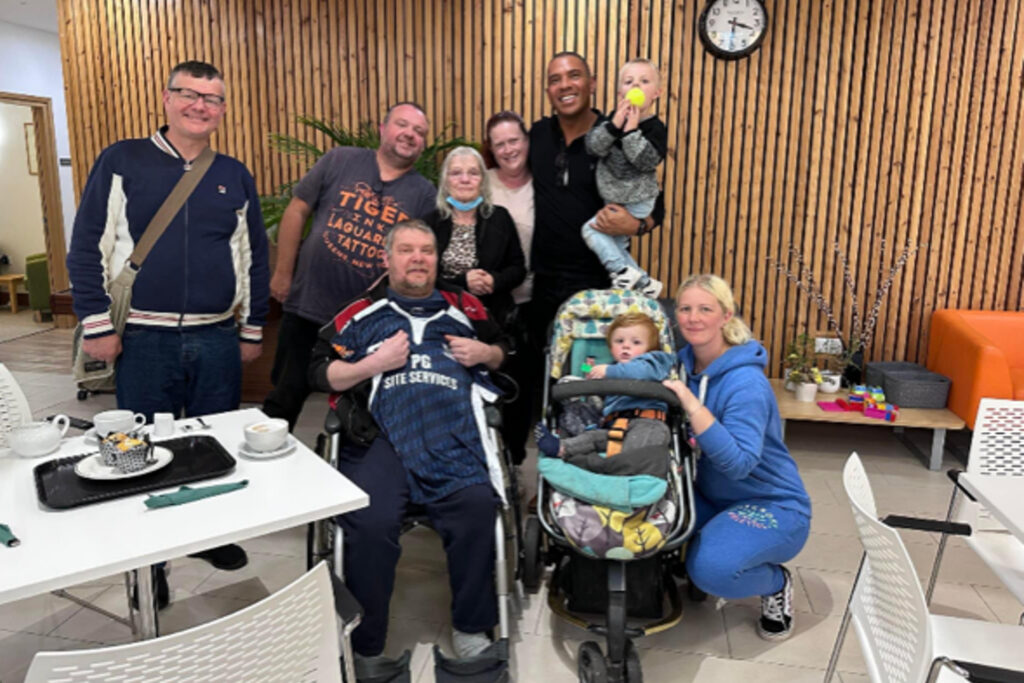 Neil and his family, originally from Southend, have always been lifelong 'Shrimpers' – Southend United Football Fans, where Stan is currently a Senior Football Strategist.
Neil's Mum, Lynne Wilson explained:
"It all began as each of the boys turned eight years old and their Dad took them along to the stadium at Roots Hall to watch the live matches."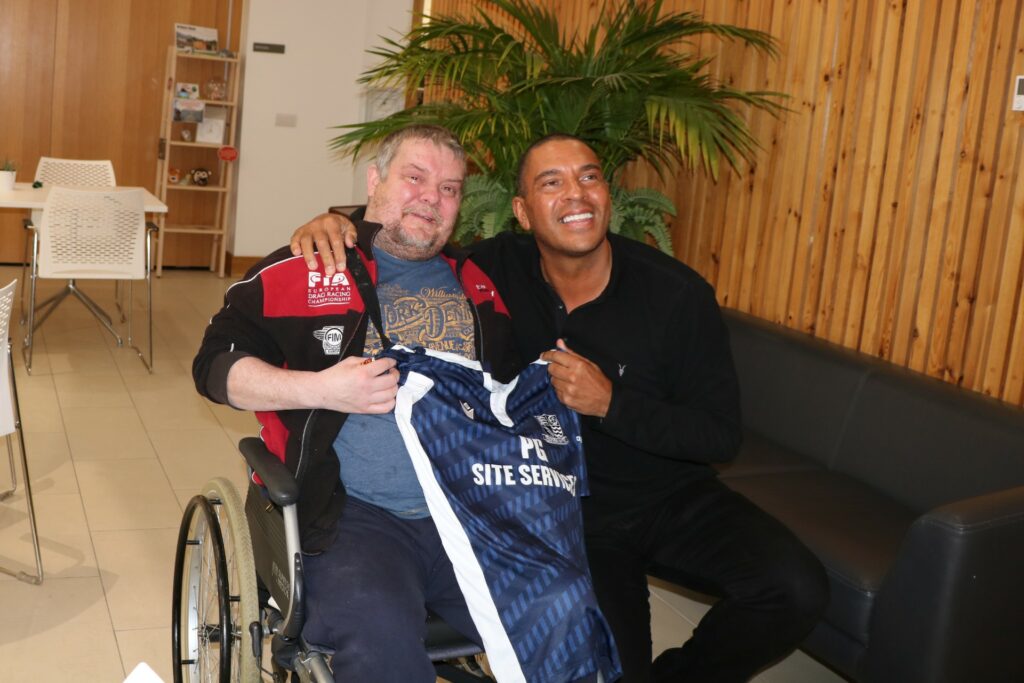 Neil, and his immediate family members spent a revitalizing afternoon in the Charity's Bistro chatting about Stan's footballing career over tea and cake. Stan also presented Neil with a signed football shirt as an early birthday present.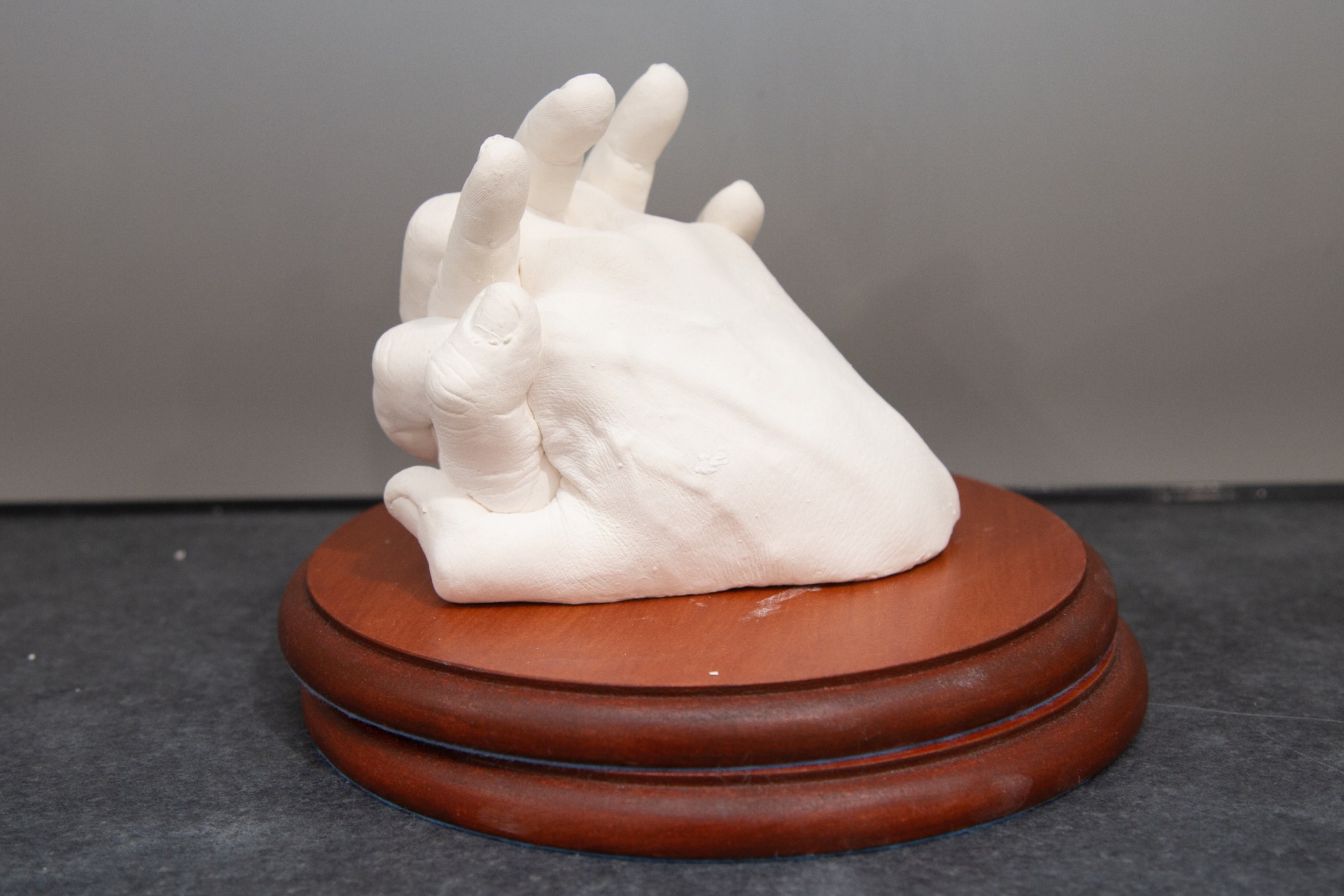 Before he made the return trip back to Southend, Stan and Neil made a handcast of both of their hands entwined, with the help of Life Celebration and Creative Activities Coordinator, Faith Macrow, as a positive keepsake of the memorable meeting.
Neil's partner, Carly Ransby, visits the Hospice daily with their young sons – four-year-old Edward and 15 month old Ernie.
Carly added:
"Everybody is so friendly and helpful at the Hospice. The staff make us feel like one of the family and they look after all of us, not just Neil.
When the Palliative Nurse told me the Hospice was like a hotel I didn't believe her until I got here and found out she was right."
Inpatient Unit Ward Manager, Jenny Oakes, said
"Neil's whole family are determined to make the most of the time they have with him, staying in one of the Hospice's Family apartments or by his bedside, and have been ticking off things from his bucket list. We would like to thank Stan Collymore for dedicating his time and kindness to the Charity and for helping Neil and his family to make every moment count."