Anna, Data and Quality Manager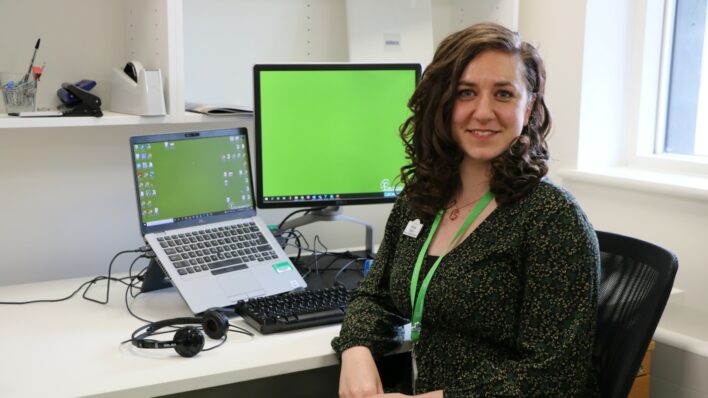 Where and when do you work these days?
I work Monday to Friday, 9 to 5, and largely from home, but you'll find me in the Hospice at least once a fortnight in the Business Support and Communications office.
My team are responsible for ensuring that we have a comprehensive data collation and reporting service to support and improve the performance of our clinical services.
There are three of us in the team, and together we: support our staff using our electronic healthcare system (SystmOne) and incident reporting system (Sentinel), and run all clinical reports required for regulatory activity, performance, and patient outcomes.
My job focuses on service improvement, whether that's introducing new SystmOne processes to ensure services can record all clinical data and information in a safe, efficient, and timely manner, highlighting any cause for concern or significant improvement in our service delivery, or redesigning wider service pathways.
Best thing about what you do?
Seeing the amazing impact that our services have on patients, their loved ones, and other healthcare professionals.
The amount of support we provide never fails to surprise me.
Helping to demonstrate this and improve in our delivery of care and staff workings, makes me feel very proud to work for the organisation.
What has surprised you about what how you and/or your team have adapted since the pandemic hit?
As the team was established in 2021, we have only known working in a COVID world!
Our establishment has in itself been an amazing surprise – despite a lack of physical meetings, we've been able to see great working relationships and roles flourish.
However, as I started working for the Hospice in 2015, I've personally seen a significant change in working. I never thought I'd be able to work from home, nor support the organisation whilst doing so. But we've successfully launched (and completed) numerous projects during the last two years and have seen a significant growth in our service delivery, with new services such as the Palliative Care Hub Advice Line.
The speed in which everyone across the organisation adapted and embraced the shift to remote working, and now to more of a hybrid approach, has been incredible. In many ways, it has resulted in feeling more connected, especially with the teams at the Alan Hudson Day Treatment Centre.
Tell us an interesting fact about yourself that people might not know or be surprised to learn
I've run the Cambridge Half Marathon three times, twice to raise funds for the Charity!