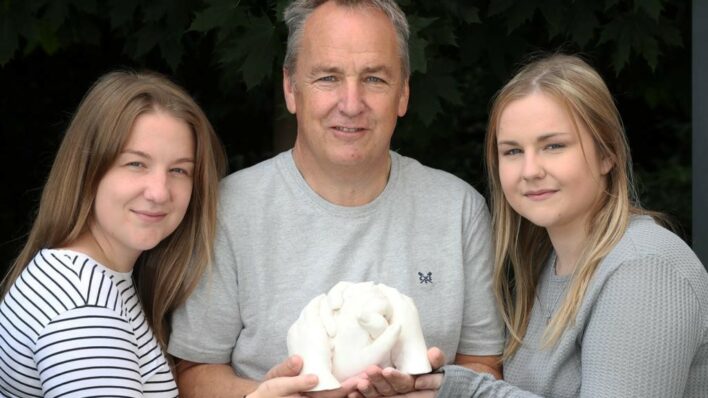 Amongst so many other things, Faith, our Life Celebration and Creative Activities Coordinator, supports patients and their loved ones to create incredibly special hand casts.
Laura's family recently did just that. She tells us a bit more about what is involved and why it means so much to them*.   
(Photos courtesy of michaelhallphotography.co.uk)
How did the hand casting come about? 
"Mum had been attending Living Well Service in the weeks prior to her admission to the Inpatient Unit. The Living Well Service had a variety of creative activities that Mum could participate in, to help create touching gifts and memorabilia for me, my sister and dad (her husband).
Faith introduced us to the hand casting and this was something my sister Lucy was particularly interested in. We hadn't realised that hand casting could be used for a family of four, as we had only previously seen this used for babies or children in the past."
Can you describe the process?
"Faith had originally booked us in as a family to take part in the hand casting, however Mum was admitted to the Inpatient Unit sooner than expected. Faith knew that the hand casting would be special to us, and very kindly stayed behind after one of her shifts to make sure our wish was fulfilled.
The process was surprisingly easy and quick (but pretty messy) and could all be done within Mum's room.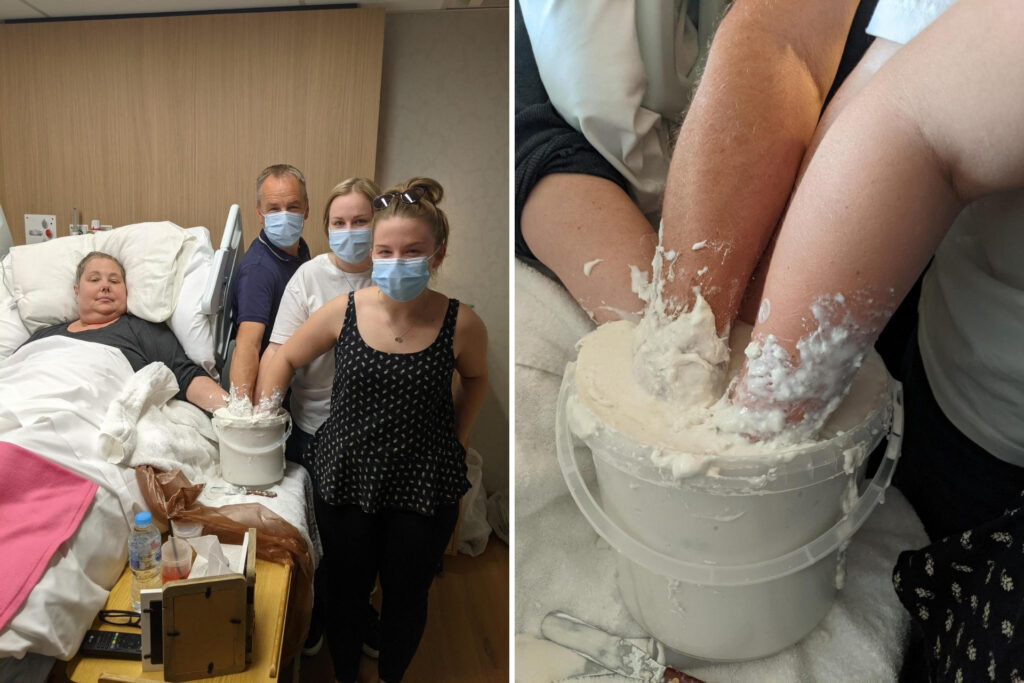 Whilst Faith was mixing the mould, we all decided on the positioning of our hands. We wanted to ensure that both Mum and Dad's wedding rings were included in the casting.
Once the mould liquid was ready, we quickly sunk our hands into the mixture. Within about two minutes (of keeping incredibly still) the mixture had set and we could remove our hands one by one from the mould.
Faith then took my sister and I to the activity room, where we mixed the plaster of Paris and poured this into the mould. Lots of bashing and tapping the bucket to remove all the bubbles, making sure we had the perfect outcome.
We left this to set over night before we were then able to remove the casting from the mould.
We were so impressed with the outcome!"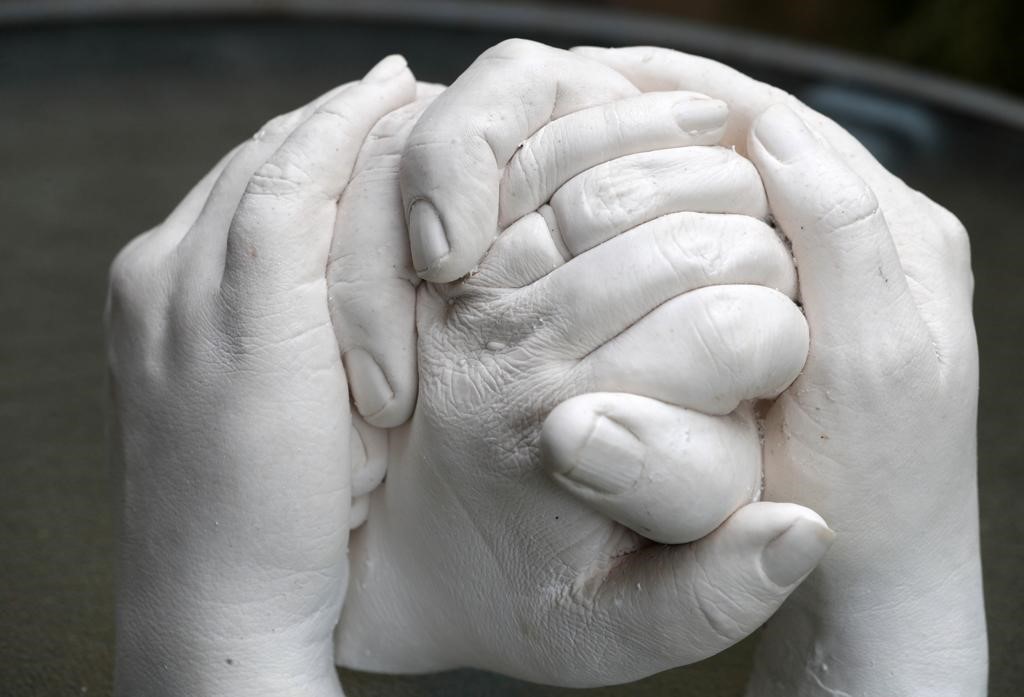 What was it about the hand cast that appealed to you and what does it mean to you? 
"The hand casting is so special to us, as it shows all the little details of our hands, including wedding rings, fingernails, veins (and wrinkles).
The hand casting has captured a special moment in our life and will always remind us of fond memories in the future.
We cannot thank the staff at Arthur Rank Hospice enough, for the care and support that they have provided to our family. What has been the hardest moment of our lives, has been made a little easier by the support your team have provided."
In November 2021 a kind supporter gifted his time and creativity
One family member who received a hand cast from one of our patients was so happy with his creative keepsake it inspired him to make a wooden platform to display it. Supporter, Peter Norton, then continued to make the wooden disks and has kindly donated them to the Charity for other family members who receive a hand cast.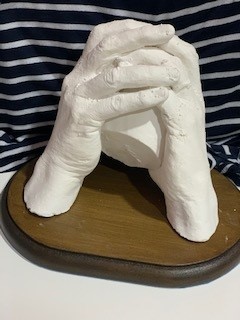 Faith, explained;
"We are so grateful to Peter who took to his shed to make us the beautiful wooden platforms free of charge. He has cut, sanded, stained and even supplied us with glue for patients to attach them."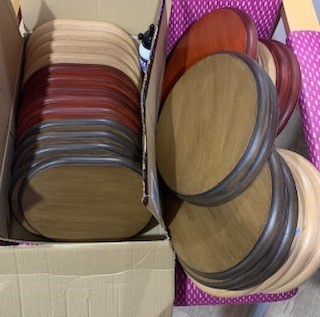 If you would like to purchase one of these very special hand casting kits, and enable another family at the Hospice to create a handcast, please visit our Amazon Wishlist