Programmes and Support
Living Well programmes typically involve once a week contact for eight weeks and engage our multi-disciplinary team.
Drop-in groups are also available.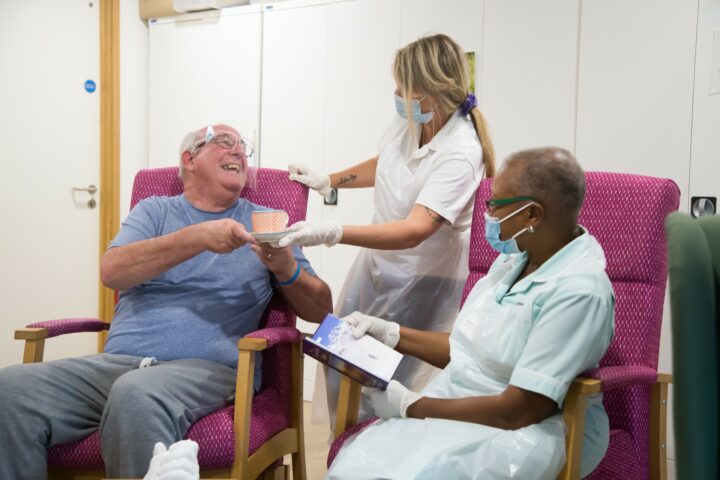 We take time to listen to you, help you plan for the future and support you to live well now.
Sessions are provided on common issues such as anxiety, fatigue and breathlessness and you will be encouraged to try exercise sessions, complementary therapy and creative activities.
We also give you the opportunity to discuss Advance Care Planning and Symptom Management.
The multi-disciplinary team include our:
Nursing Team

Healthcare Assistants

Life Celebration and Creative Coordinator

Physiotherapist and Occupational Therapists

Complementary Therapists

Chaplain

Music Therapist