Young supporters go the extra mile for #TeamArthur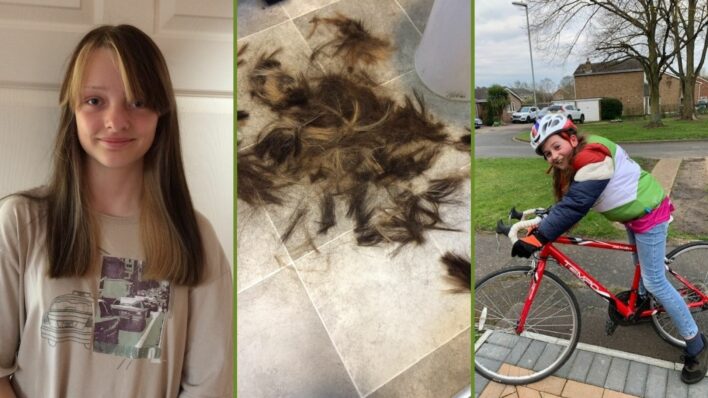 Over the spring and summer season we had a group of  very inspirational young supporters who recently took on their own challenges to raise over £3,800 for the Hospice.
Triathlon
Twelve-year old Jasper took part in a virtual Ironman Triathlon and completed it sooner than he hoped.
Jasper raised £850 by running a marathon, completing a 112 mile bike ride, and finishing off with a 3.9k swim.  Dad Alex went along for the ride to support his  young son through these triumphs.
Alex said:
"It's been a a real privilege for me to have done this with Jasper. To see how he copes with the grief of losing a loved one and how he leans to activities that promote his mental health, leaving him with positive achievements to counter the loss." 
Well done Jasper, we are super proud of you!
College students
A group of students from Hills Road Sixth Form College took part in the College's Social Action Week. By taking part in a series of activities such as triathlons and a 200 mile bike ride they raised £1,125.
We would like to express our gratitude to the College for enabling all their students to fundraise for so many charities throughout the Cambridge area.
We are so proud of these group of teenagers – thank you!
Reading
Siblings Daisy and Harry raised £940 by reading 10 books which they completed on the anniversary of their grandpa's death.
Harry likes reading adventure books and mysteries and nature or animal reared books whilst Daisy likes historical fiction and and mystery books.
What super readers you are, Daisy and Harry – you are awesome!
Headshave
13-year-old Leah went the ultimate and bravely shaved all her hair off to commemorate the loss of her friend and then donated the hair to the Little Princess Trust.
Leah wanted to find a way to thank Arthur Rank Hospice Charity for the help, support and care that was provided to her friend's family during their difficult times.
I am sure you will agree that these are all a group of  inspiring young people who are helping to change the way the Hospice is perceived.
If you are a young person who has been inspired by these stories and have a passion to fundraise for the Charity, please contact us on fundraising@arhc.org.uk or call 01223 675888; we would love to support you too.
Sponsored Silence
Nine year old Caoimhe took it upon herself to set her own challenge and carried out a sponsored silence between 8am – 8pm in school hours in aid of Arthur Rank Hospice Charity and Prostate Cancer UK.
Caoimhe, who attends the Spinney Primary School in Cherry Hinton "loves to talk and doesn't stop singing" so this was always going to be a huge challenge for her but she did it!  (There was a little blip but Caoimhe made up for that).
Alison Pinney, Community Fundraiser, said
"We have seen a surge in young supporters over the past two years. We are so proud of Caoimhe for being able to stay silent for so long, she certainly puts me to shame!"
Caoimhe raised over £310 for the two charities; that was certainly worth 12 hours of silence.
If you know a young person who may be inspired by these stories and would like to challenge themselves to a fundraising activity please do get in touch with our friendly team – we will be happy to help guide and support them through their challenge.
Contact the team on fundraising@arhc.org.uk or call 01223 675888.