Santa pops in to draw our Winter Raffle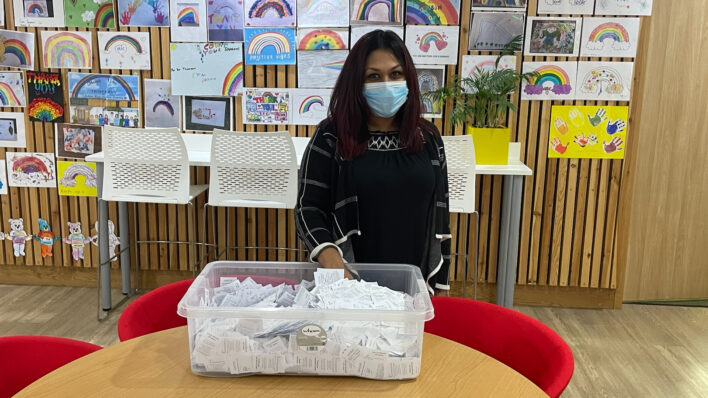 Colleagues and Santa help draw our Winter Raffle winners!
Our Winter Raffle Draw which took place at 2pm on 15 December 2021 at Arthur Rank Hospice, Cambridge, with 14 lucky winners!
All prizes have been generously donated by local businesses and supporters and this popular raffle has raised over £16,000 for the Charity and its services. A huge thank you to everyone who donated these tremendous prizes and brought tickets to generate such a superb total which will make a big difference to Hospice care in our area.
A huge congratulations to our winners, who hold ticket numbers:
019036, 023906, 022151, 053383, 024479, 010233, 023082, 006796, 025961, 044276, 033078, 035957, 024081, 058171
The winners will be contacted by phone, email or post. If you have any questions please email fundraising@arhc.org.uk 
To find out more about our raffles visit arhc.org.uk/donate/give-money/raffles/