Virtual Summer Fete a success!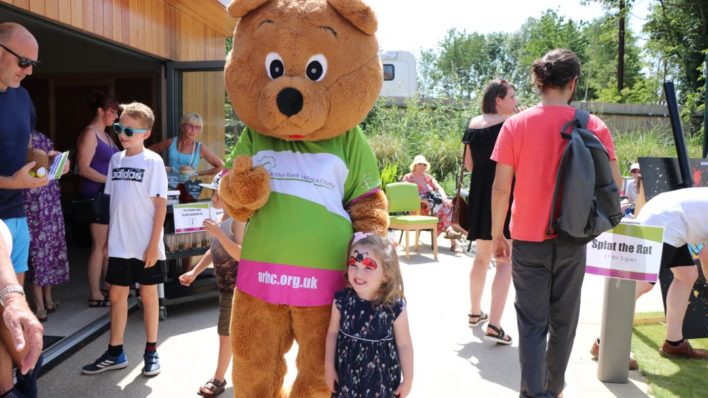 It is unfortunate that COVID-19 has put a stop to many of our fundraising activities but our Community Fundraisers were not going to let a pandemic get in the way of all the fun of the fete.
Our supporters love to get involved in this annual event so it was a shame when we realised that it could not go ahead as planned; however, we are a creative bunch and decided to pull together a week long series of events that the whole family could get involved with.
From a Virtual Balloon Race to a Pets Parade, we hope there was something for everyone to get involved in.
Community Fundraiser, Alison Pinney, commented:
"We are absolutely delighted with how well our Summer Fete went and, true to form, it took place on a week that was extremely hot and that happens every year on Fete Day!  We cannot thank our supporters enough for their contributions, whether it was words of support or one of their favourite images – we miss you all so much and hope we can be together again very soon".
180 balloons set off across the virtual sky on Monday 10th August to see who could get the furthest. During the race the leader varied but, Stuart Evans was regularly at the top and managed to pip a late runner to the virtual post – well done Stuart!   It was very exciting to keep refreshing the screen every hour to see where our balloons were!  Arthur Bear got very excited at one point as somebody had named a balloon after him; he didn't fair so well though, unfortunately.
Show Us Your Gardens was another firm favourite as many of our supporters had taken to the garden over the previous months and were keen to show them off – we had some really wonderful entries and the judges had a very difficult choice at one point. To see all the entries, and the winners, please visit https://arhc.enthuse.com/cf/show-us-your-gardens
Our hearts would not stop melting as the entries for our Pets Parade came flooding in. You can see why if you take a look at them all, including the winners at https://arhc.enthuse.com/cf/pets-parade; it was so good to see such a mix of animals: we even had a tortoise!  If you thought the Gardens was going to be hard to judge, think again!  We had to draft in extra judges for this gorgeous mix to be sure to get an even spread of scores.  Did we choose your winner?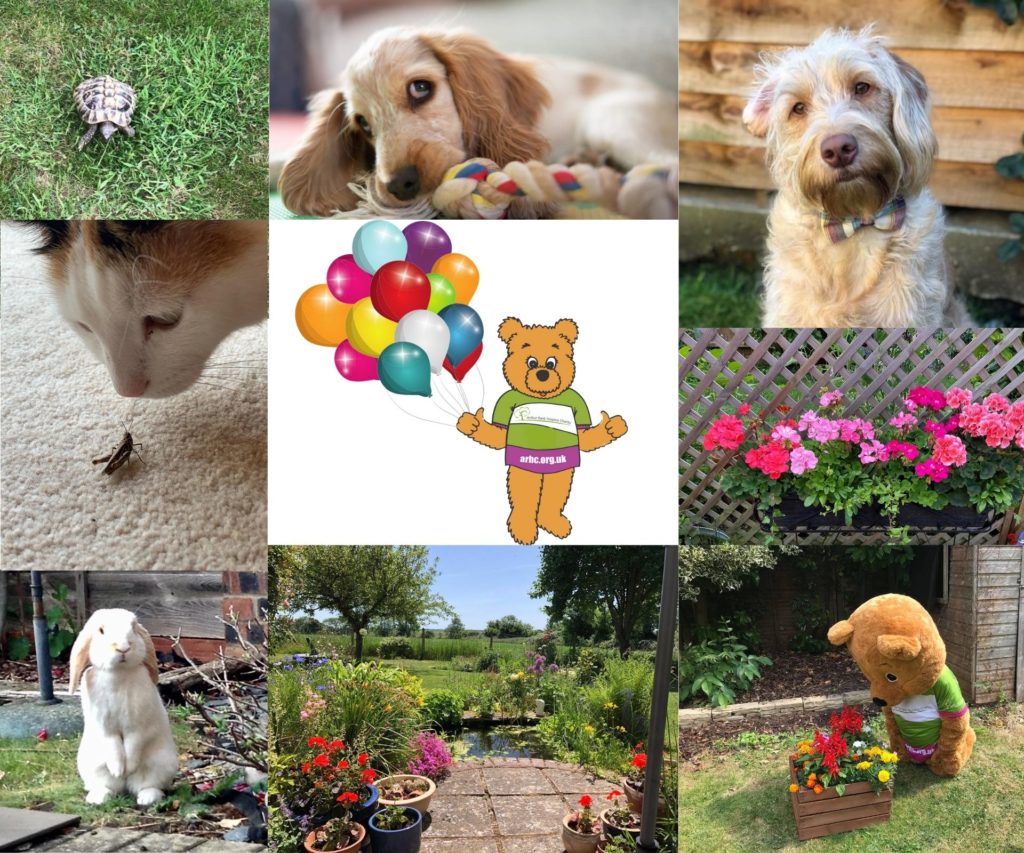 So far, our Virtual Fete has raised over £650 but it is not too late to show your support; donations are always welcome and can be made here
If your fundraising efforts have stalled but you are still looking at ways to support us, or even hold your own socially distanced event, give the fundraising team a call on 01223 675888 or email fundraising@arhc.org.uk; we would LOVE to hear from you.
Look out for details of our Christmas Duck Race that will be launched very soon!