The Mayor of Wisbech visits the Alan Hudson Day Treatment Centre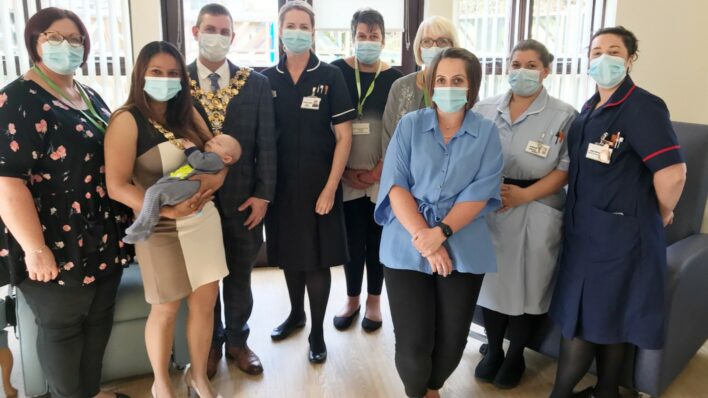 The Alan Hudson Day Treatment Centre were delighted to receive a visit from The Mayor of Wisbech last week. Cllr Andrew Lynn along with his wife, Reema Pate Lynn and their baby son took the time to tour the facilities, which undertook a redevelopment in 2019.
This transformation means it can now cater for a wider range of patients living with life limiting conditions and those with more complex needs.
They all enjoyed chatting with the patients and the team during a Living Well session where they were enjoying a craft making session.
You can read more about the visit in the Fenland Citizen newspaper who kindly came along to document the special occasion.