Summer Raffle raises over £21,000 for Hospice Services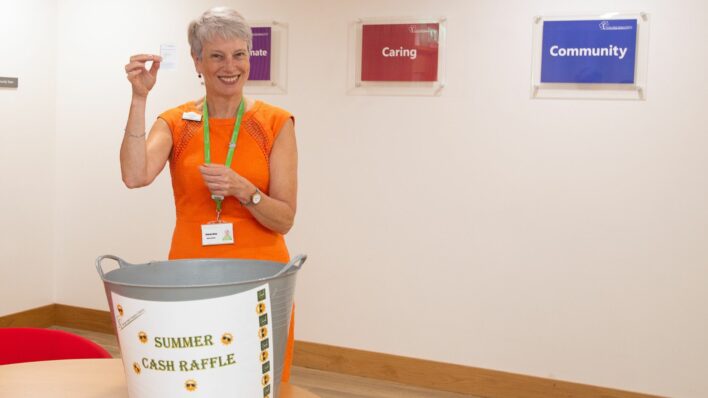 More than 1,300 supporters took part in the Charity's annual raffle together raising £21,835 to fund vital hospice services for patients and their loved ones across Cambridgeshire.
Excitement grew at the Hospice as the clock approached 2.00pm and Sharon Allen, CEO drew the first winning ticket. Colleagues from across the Charity then took their turn to pick out the remaining seven tickets.
Congratulations to all the winners – the Fundraising Team will be in contact with you.
The top prize of £2000 winning ticket number: 076684
Second prize of £500 winning ticket number: 061478
Third prize of £250 winning ticket number: 025055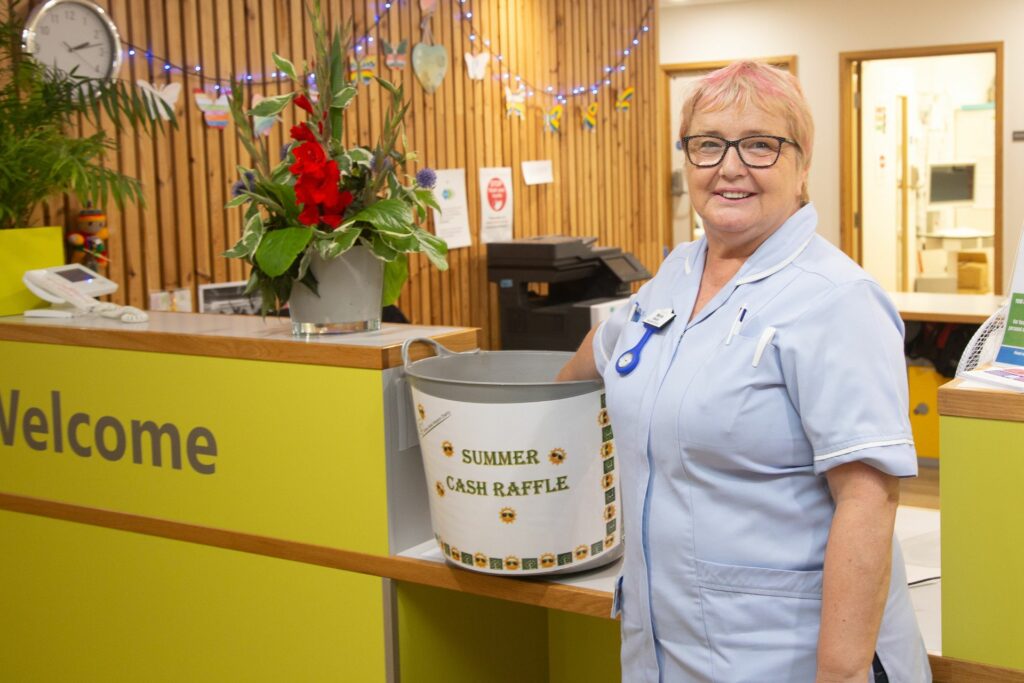 The final five prizes of £50 were won by ticket numbers 062380, 067172, 013527, 077469 and 043538.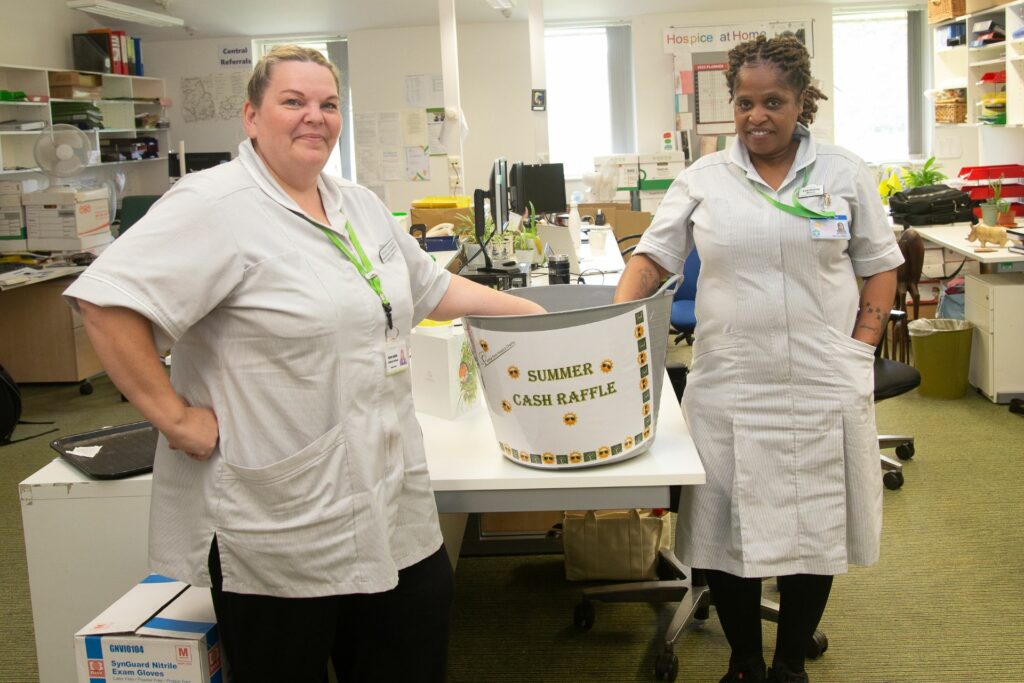 We would like to thank all those who bought tickets, sold tickets on our behalf or made donations in lieu of tickets. It will cost more than £12.12million in 2023/24 to keep our services running and fundraising activities like this are integral to helping us achieve this.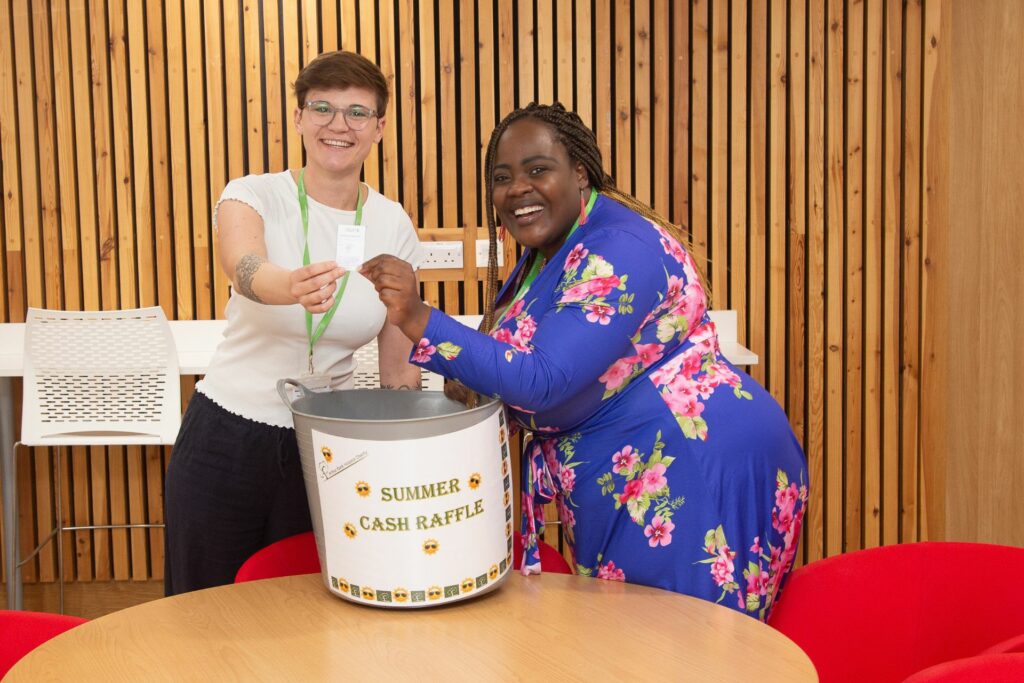 Your chance to win!
Our Grand Winter Raffle will be on sale from November 2023, providing you with another chance to win amazing prizes, whilst also raising vital funds to support people in Cambridgeshire living with an advanced serious illness or other life-limiting condition. Watch this space for more information.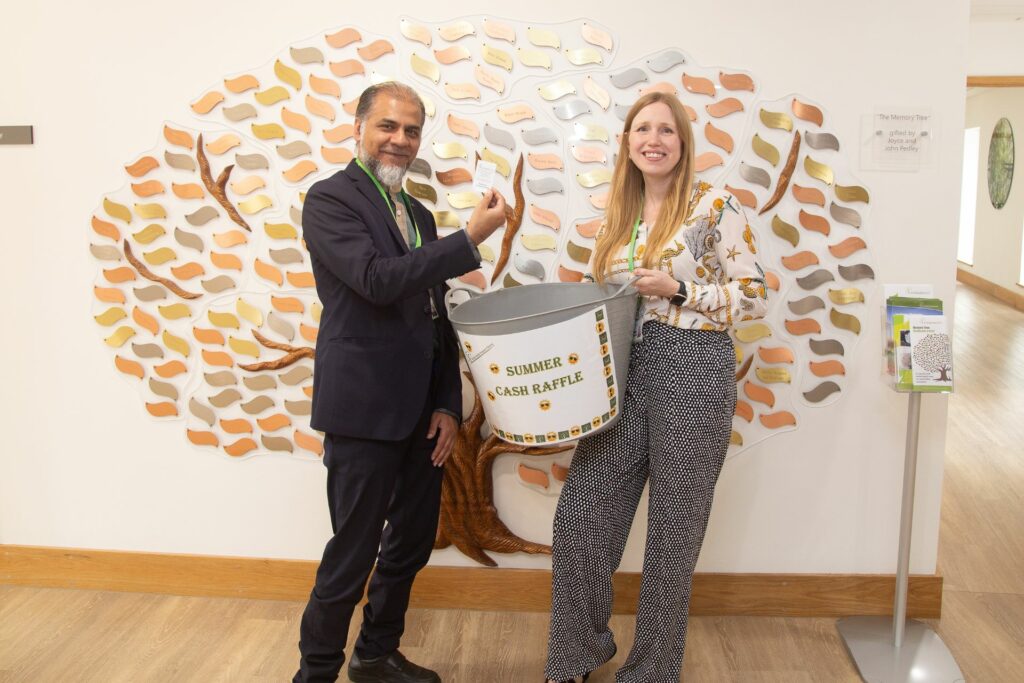 If you, or your workplace, would like to support us by donating a prize to the draw, or would like to sell raffle tickets for the Charity, please contact fundraising@arhc.org.uk