Rotary Cambridge join Charity ahead of Bridge the Gap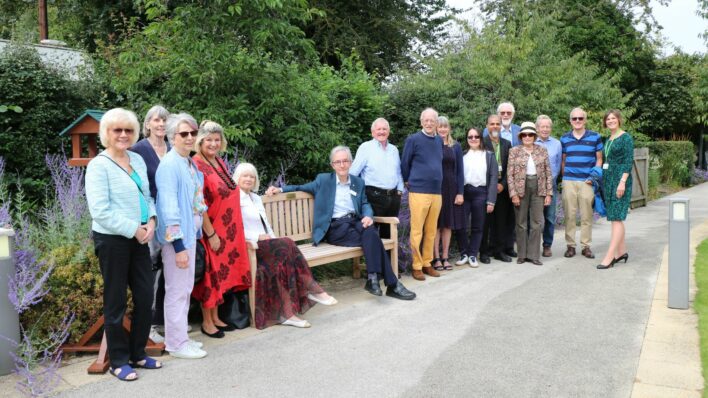 The Rotary Club of Cambridge, typically meet at the Gonville Hotel in Cambridge, but yesterday (Tuesday 8 August) they chose to gather at the Arthur Rank Hospice Charity to see first-hand the work their fundraising has contributed to and the impact of their long-standing support.
Over the years the Rotary Cambridge have organised everything from Christmas carol concerts to fundraising lunches and collections, alongside generously donating their time to help at the Bridge the Gap charity walk and the ever-popular Christmas tree recycling scheme.
Yesterday's visit included a tour of the Hospice and a chance to meet the people who both receive and deliver the care which the Club's tremendous fundraising efforts have helped to provide. Over the years, this branch of Rotary has donated more than £22,800 with the most recent gift motivated by care provided by the Charity to a close friend of the group.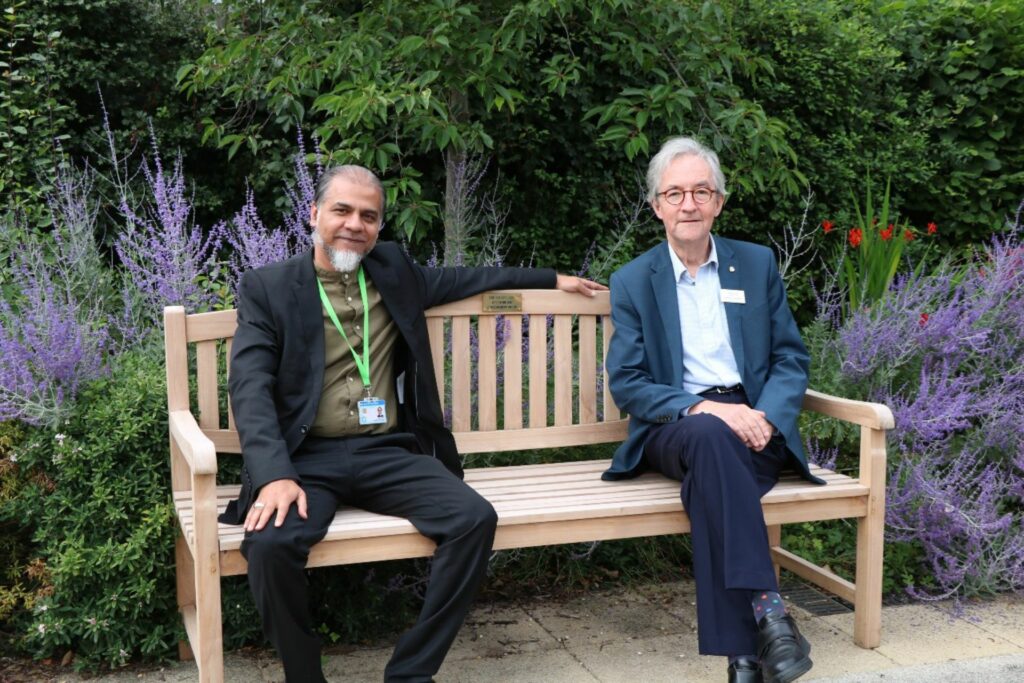 With Bridge the Gap quickly approaching the Rotarians were updated on 2023 plans. The Rotary Club, with its motto "Service above Self", brings together business and professional men and women with a common wish to serve the community locally and internationally. This is evident at events like Bridge the Gap, where Rotarians are represented on the organising committee and help with everything from event promotion and hands on set up to marshalling.
This year's charity walk starts at Parker's Piece and invites participants to weave through Downing College, Darwin College, Ridley Hall, Newnham College, Selwyn College, King's College and Emmanuel College. After visiting the colleges and their grounds, members of Rotary Cambridge will welcome participants back to Parker's Piece to enjoy refreshments and entertainment.
Places are £20 per adult and available at arhc.org.uk/btg until midnight on 6 September. Up to three under 16s go free with each registered adult. With over 500 people already signed up, it is expected more than 1300 will take part on the 10 September to raise vital funds for Arthur Rank Hospice Charity and Romsey Mill.
New for 2023 – The walk welcomes people of all ages and in response to the cost-of-living crisis, prices have been held at pre-pandemic levels, providing excellent value for money for families. A Treasure Hunt has been created for a nominal fee of £3 per child with correct entries being able to enter a special prize draw. Further details can be found on the charity's website.
Donna Talbot, Communications and Income Generation Director commented:
"We greatly value the work of the Rotary. The contribution they make to our charity is significant and we can't wait to see them at Bridge the Gap.
The culmination of funds alongside the opportunity to speak at their events and meetings is paramount. Raising awareness of our services and explaining how our services have developed is essential in enabling people in our local community to better understand how we can help when they are living with an advanced illness or are nearing the end of life.
The belief that hospice care is only available at the end of life is a misnomer, we are here for people much earlier in their diagnosis and this is where we can really help to improve a patient's quality of life and ensure that their loved ones have the support they need."
To find out more about the Rotary Club of Cambridge, please visit www.cambridgerotary.org.uk and if you would like to explore ways to follow in the footsteps of the example set by these Rotarians, please call the Charity on 01223 675888 or visit arhc.org.uk/