Neil Whiteside at Cambridge 105 Radio joins #TeamArthur's Firewalk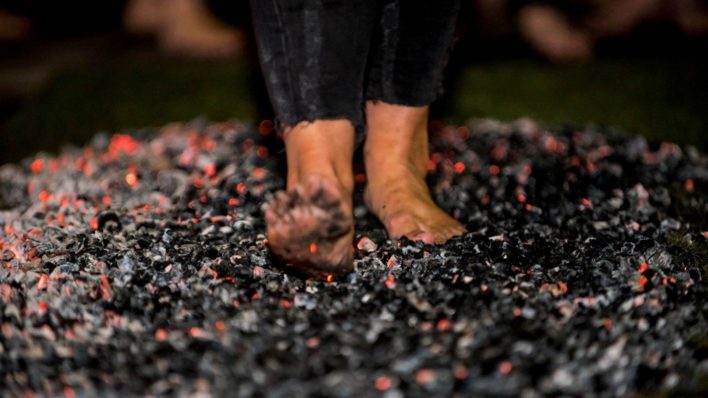 Arthur Rank Hospice Charity is calling upon all spirited supporters to join them for an exhilarating and inspiring event: the #TeamArthur Firewalk!
On November 18, 2023, under the starry sky, participants will walk across a bed of red-hot embers, symbolising the warmth of love and the strength of the local community.
Neil Whiteside, the well-known voice behind the live mid-morning show on Cambridge 105 Radio from Monday to Thursday, is gearing up for a thrilling challenge: the Arthur Rank Hospice Charity's Firewalk. This courageous undertaking will ignite not only the coals beneath his feet but also raise vital funds for the Charity's services.
Neil's decision to participate in the Firewalk is driven by a deep commitment to his local community. In his own words, he says:
"I'm excited to be part of this event and contribute to a fantastic cause. Walking on fire might sound daunting but knowing that it benefits Arthur Rank Hospice Charity makes it an easy decision. I encourage others to join in this incredible experience."
Sarah Clayton, Community Fundraiser, is equally enthusiastic about Neil's involvement, saying:
"We're thrilled that Neil is taking on the Firewalk challenge. His support is invaluable to us, It's a fantastic way for the local community to come together, and raise vital funds and we hope many others will follow in his footsteps and brave the heat for our Arthur Rank Hospice Charity."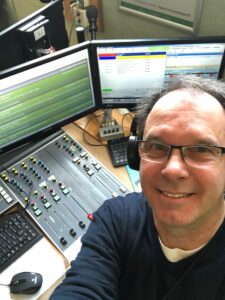 Neil Whiteside, who captivates his audience with great music and engaging conversations on his radio show from Monday to Thursday, is now channelling that same energy into his fundraising, hoping his listeners and the Cambridgeshire community will sponsor his efforts.
This blazing event will take place at Arthur Rank Hospice, Shelford Bottom, where compassion and care have touched countless lives, providing unwavering support during the most challenging times.
We call upon 20  fiery souls to embrace the challenge, feel the heat of the fiery coals, and let your compassion shine, as we step forward for this unforgettable event.
Challenge and conquer your own fears at the same time as supporting people in Cambridgeshire living with an advanced serious illness or other life-limiting condition. Together, we can make every moment count.
 For further information and to sign up, please visit www.arhc.org.uk/firewalk or contact sarah.clayton@arhc.org.uk