Jollof Rice and Coconut and Lime Cake in honour of Black History Month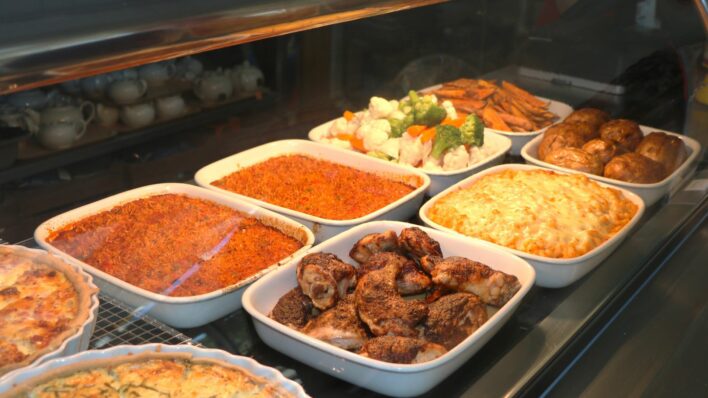 Our brilliant Bistro Team loves to take different holidays and celebrations into consideration when planning their menus. This month they stirred up a delicious meal of Caribbean jerk chicken and West African jollof rice to celebrate Black History Month. For dessert, they spoiled us with melt-in-the-mouth coconut and lime cake.
If you missed these delicacies in the Bistro – don't worry! Our chef has kindly shared the recipes for the rice and the cake so everyone can have a go at preparing them.
Jollof rice
Ingredients:
400g of basmati rice
3 red peppers halved and deseeded
1 white onion halved
2 garlic cloves
1 tbsp grated ginger
1 scotch bonnet (deseeded for less heat if you wish)
5 tbsp vegetable oil
100g tomato puree
2 bay leaves
1 tbsp dried thyme
2 tsp curry powder
½ tsp white pepper
1 tsp salt
600ml chicken or vegetable stock
Method:
Heat the oven to 200C/180C fan/gas 6.
Tip the rice in a sieve, rinse under cold water, drain and set aside. Put the peppers, onion, garlic, ginger, and chilli, into a food processor and blitz until chopped.
Heat the oil in an ovenproof casserole dish over medium heat and fry the tomato puree for 2-3 mins, stirring often. Add the blitzed pepper mixture and fry for 5 minutes, then add the herbs, spices, and salt.
Fry for a further 1-2 minutes, then stir in the rice. Pour in the stock. Stir, cover, and bake for 40 to 50 mins until the rice until the rice is cooked.
Coconut and lime cake
Ingredients:
225g self-raising flour
1 tsp baking powder
40g desiccated coconut
2 tsp lime zest finely grated
220g caster sugar
125g butter, melted
2 free-range eggs
250ml coconut milk
For lime drizzle
240g icing sugar
2 tbsp lime juice
Method:
Preheat oven to 180C. Grease and line the base and 2 long sides of a 10cm x 22cm (base measurement) loaf pan with baking paper.
Combine Flour, baking powder, coconut, lime zest and sugar in a large bowl. Whisk butter, eggs, and coconut milk in a small bowl. Add to the flour mixture. Stir to combine. Pour into prepared pan. Smooth the surface.
Bake for 45 minutes or until a skewer inserted in the centre comes out clean. Set aside in the pan for 5 mins. Turn on a wire rack to cool completely.
To make the lime drizzle icing, place the icing sugar in a bowl. Add enough lime juice to form a runny paste. Pour over the top of the cooled cake.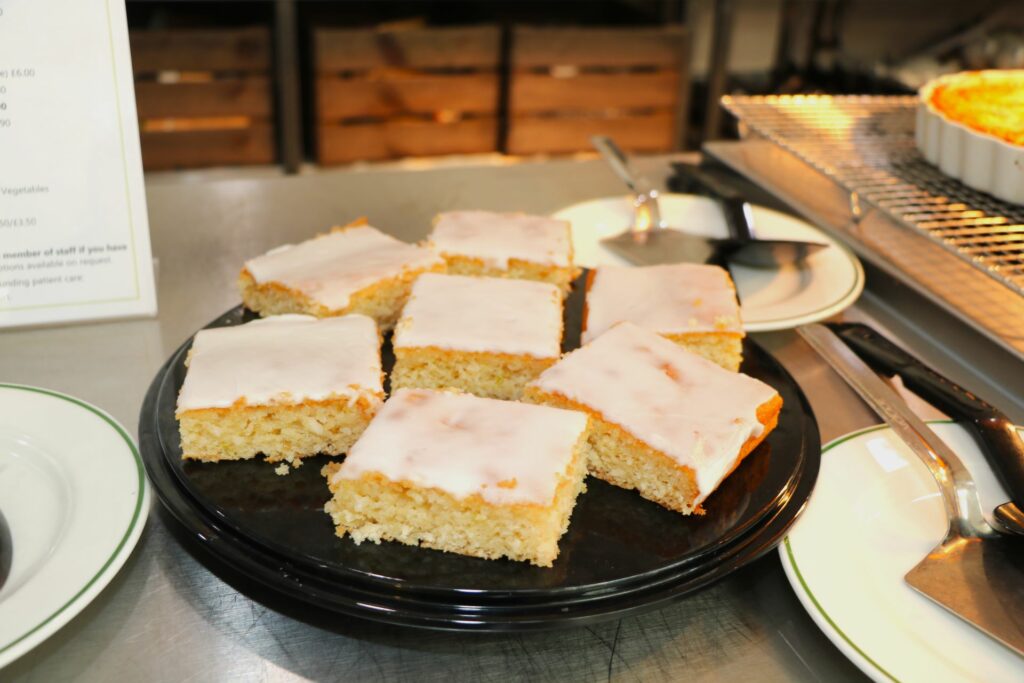 Sometimes, one might be a little nervous to try new things or foods that are not familiar. However, food can be a brilliant icebreaker and a way to get to know others. Let's share our culture and food with one another and enjoy the versatility of our world! And remember, our Bistro is open Monday to Sunday, 9.00am – 4.00pm. We hope to see you there!