Drew family double 2020 fundraising figure at John's memorial charity match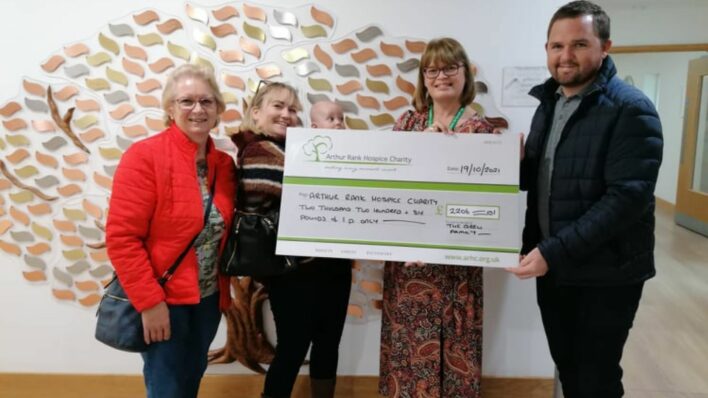 Charity football matches prove to be a very popular way to remember a sporting loved one.
John Drew, who sadly died in August 2019 and was cared for at Arthur Rank Hospice, was a keen footballer and his family are keen to keep his memory alive by holding an annual charity football match to commemorate the anniversary of his death.
This year the family exceeded their fundraising expectations by DOUBLING the amount last year's charity match raised.
2020 raised a total of just over £1,100 but this year, with the support of businesses such as Adcock Refrigeration and The Football Association FA Premier League, some superb raffle prizes and the sale of a special Arsenal shirt, this amount doubled to just over a remarkable £2.200!
Alison, Community Fundraiser, said
"It has been an absolute pleasure to support Katie, Ros, Robert and little Teddy during their fundraising journey.  We recognise how sad it is to loose a loved one but I know it has really helped his family to keep John's memory alive by remembering him with the charity football matches".
If you would like to hold a fundraiser for Arthur Rank Hospice Charity, please call or email the Fundraising Team on 01223 675888 or fundraising@arhc.org.uk.
If you would like to talk to us about ways to remember your loved one please email Rachael at RBrown1@arhc.org.uk or telephone 01223 675881. You can also find more information on our website arhc.org.uk/fundraising/ways-to-remember/give-in-memory/.
We look forward to supporting you too.