Congratulations to our 40th anniversary Summer Cash Raffle Winners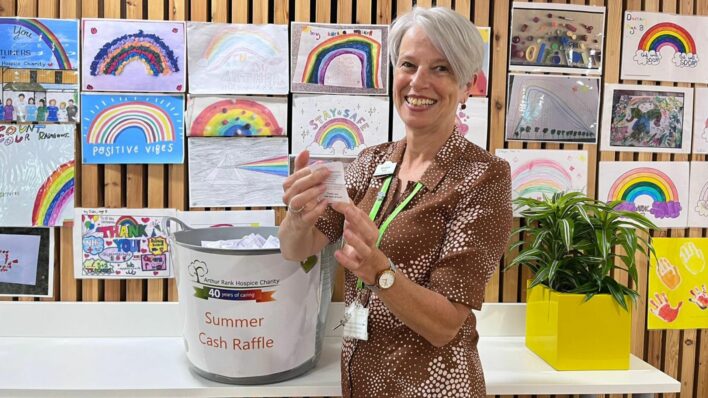 Our popular cash raffle, drawn today at the Hospice in Cambridge at 2pm, saw over 1000 supporters take part raising almost £20,000 for hospice care! What a truly magnificent total, and what an impact this amount will make for our patients and those closest to them. A huge thank you to everyone who has taken part in this special anniversary edition of the Summer Cash Raffle.
The top prize of £1982 winning ticket number: 006589
Second prize of £400 winning ticket number: 051975
Third prize of £400 winning ticket number: 035192
The final four prizes of £40 were won by ticket numbers 047146, 050471, 049231, 002482. Congratulations!
Good news!
Our Grand Winter Raffle Draw will be on sale from November, where you will have another chance to win amazing prizes, whilst also raising vital funds for the Arthur Rank Hospice Charity. Keep your eyes peeled for more details.
If you, or your workplace, would like to support us by donating a prize to the draw, please contact fundraising@arhc.org.uk