Colleagues at the Hospice share on World Book Day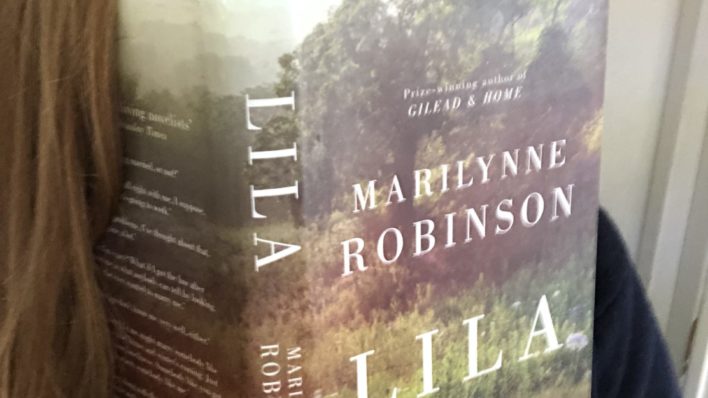 World Book Day aims to change lives through a love of books and shared reading. Research suggest that by sharing stories for just 10 minutes a day can encourage a love of reading thus promoting physical and mental wellbeing. The great thing about books is they let you travel without moving your feet!
This year our colleagues have been sharing with us their favourite books and their current reads.
Angeline, Events Officer  shares: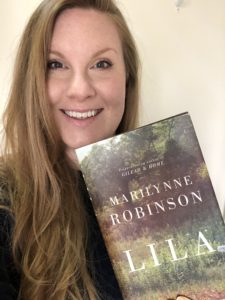 I love this novel, Lila by Marilynne Robinson, because it transports me as a reader to a totally different culture and time – rural Iowa in the 1920s-40s. Spanning a couple of decades in the life experience of a woman totally different from me gives me insight into someone else's perspective on things…and the language is almost like poetry, so I find myself re-reading lines over and over, in a good way! 
Hannah, Voluntary Services Manager shares: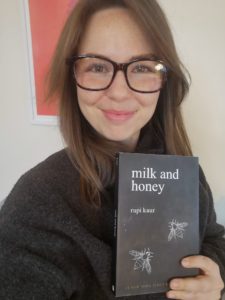 'Milk and honey' is one of my favourite books by Author Rupi Kaur. It's an incredible book of poetry that explores the theme of love, the Author wrote the book aged 21 and it became a bestseller across the world, so she's incredibly inspiring to me. Last year Arthur Rank Hospice Charity collaborated with the Good Death project and explored the concept of death and dying through poetry. One of our hosts explained that poetry had a way of voicing the things you might want to say but don't know how. This book has a fantastic way of articulating some of the emotions we experience on the topic of love in a meaningful way.
Virginia, Communications Assistant shares:
I have just discovered this wonderful little book 'The Boy, the Mole, the Fox and the Horse' by Charlie Mackesy. It opens with such a modest note from the author who questioned why he should write the book and qualifies it with "the truth is we are all winging it". I think life can certainly feel like that sometimes! The story and illustrations that follow are delightful and meaningful and each page holds it's own individual value. I love the way it simply heals stresses and anxieties with friendship, hugs and cake (all no strangers to Arthur Rank Hospice).
Sarah-Fay, Complimentary Therapist shares: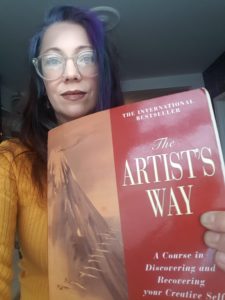 I'm currently working through 'The Artists Way' by Julia Cameron, for the second time. But on this occasion I am doing so alongside 8 other ladies, whom I connect with in a bi-weekly Zoom 'sacred circle'. It is an interesting 12 week creative recovery program, that advocates for weekly 'artist dates' (input) and daily journaling (output) alongside a number of soul searching exercises to examine our belief systems and explore our creative selves. We discuss the books themes, share our experiences, keep each other on track, and support each others' creative growth. Even the 'artists dates' have to be approached creatively during lockdown, when going 'out' is not possible; but I have welcomed the inward journey this book has facilitated.
Marianna, Complementary Therapist shares: 
My absolute favourite book is 'The Life of Pi' by Yann Martel.  It is so unique in its structure and it really makes the reader think – always a sign of a great book!  It's really moving and clever but also incredibly uplifting.
I think I'm going to read it again.
Cheryl, Social Media Officer Shares: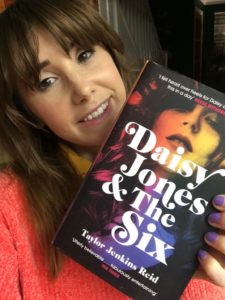 My favourite is Daisy Jones and The Six by Taylor Jenkins Reid.
Joanne, Library & Learning Resource Officer shares: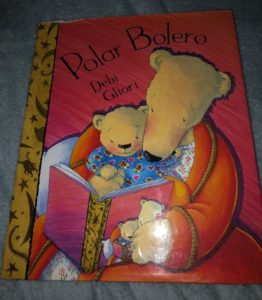 Polar Bolero by Debi Gliori…
The story's beginning…
… and the moon's flying high
trailing fat clouds across the night sky…
I know the words to this book off by heart, I read it to my boys (who are now aged 18 and 15) every night before bed… I will never forget the precious moments I spent sharing a story with my boys when they were young.
In the dark comes that someone who goes HUG in the night…
… kisses me gently and whispers "Goodnight"
What book do you always turn to for that moment of escapism?
Do you have a favourite book from your childhood?