Sweet treat supply from Bronze award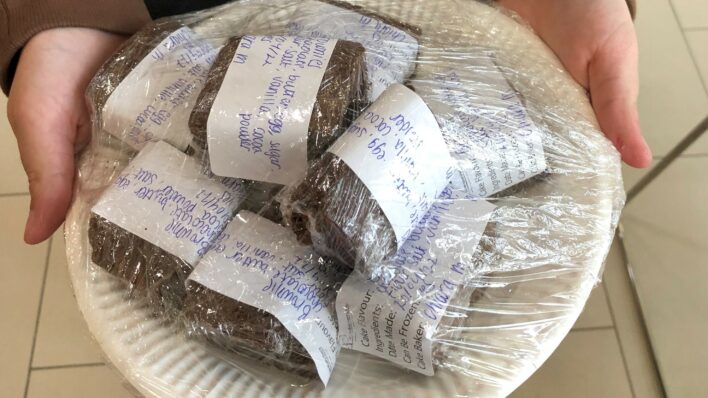 Chiara, age 13, attends Bottisham Village College and is currently working on her Bronze Duke of Edinburgh Award. Part of these awards is to spend some time volunteering, so Chiara decided to support Arthur Rank Hospice Charity by providing delicious home bakes for our Inpatient Unit over a 3-month period.  
Chiara has been a keen baker for several years and has delivered many treats such as Brownies and Oreo cheesecake on a weekly basis.  
"It's good to help out others whilst doing something you enjoy" Chiara explained. 
Luckily for us Chiara has enjoyed making treats for us so much she has planned to continue baking for Arthur Rank Hospice Charity once her volunteering section is complete. 
Thank you, Chiara, for all the wonderful treats; they really have brightened up our Fridays! 
If you are a young person who has been inspired by this story and would like to use your hobbies to support our services get in touch with our Community Fundraising team, Alison or Sarah on  cf@arhc.org.uk or call 01223 675888.