Celebrating the special moments that may otherwise go unnoticed
We want to share and celebrate the wonderful work our clinical colleagues do every single day: those little moments that so often go unnoticed, but make all the difference to a patient or their loved ones.
These are the things that make our care exceptional!
It's when bluebells were found and brought in from someone's garden for a gentleman who couldn't go on his favourite woodland walk, or when the Facilities Team pulled out all the stops to set up a Eurovision screening so a family wouldn't miss it for the first time in 20 years.
Perhaps you yourself have sadly experienced our care, and there was one particular moment or gesture that made all the difference for you? We would be honoured if you felt able to share that moment (anecdotes or stories can be anonymised).
Here is example below of one such story below and how we shared it on Facebook – and the amazing and heartfelt response we received from our followers. It reached more than 2750 people, had an incredible 234 engagements (!), 10 shares and some lovely comments: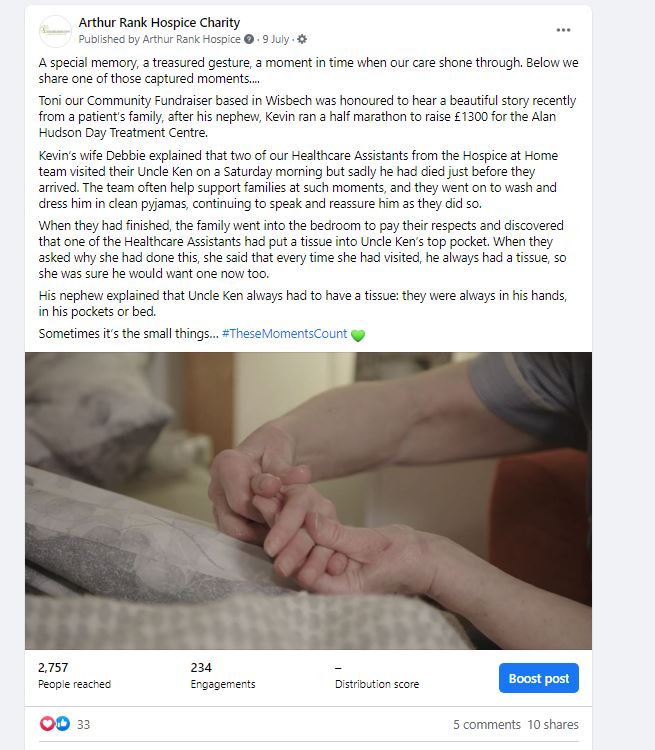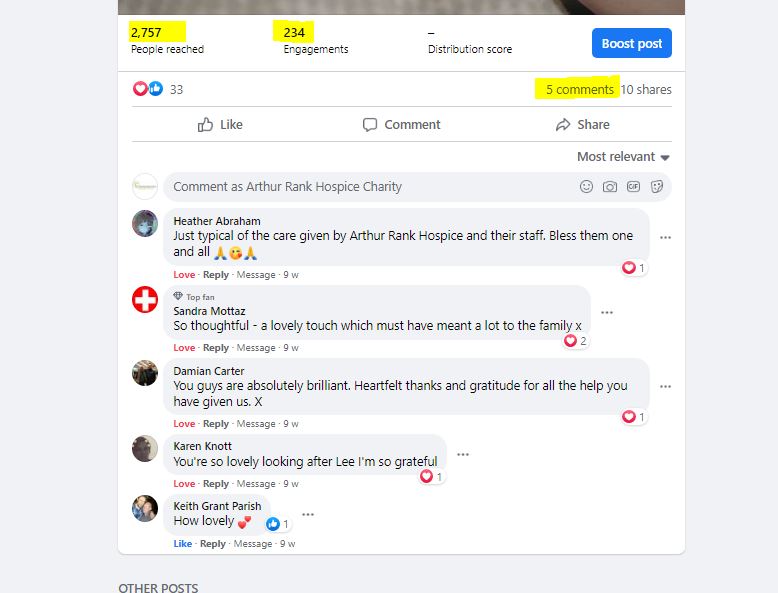 If you have a story you'd like to share, please email communications@arhc.org.uk (put #TheseMomentsCount in the subject line).
Or if you are popping into the Hospice or coming to visit the Bistro, you can fill out a little postcard and pop it into the post box left of the main Reception desk at Shelford Bottom. We hope to provide matching post-boxes for our Wisbech based Alan Hudson Day Treatment Centre and high street shops and Retail Hub in due course.
Also if someone tells you about such a moment – where a gesture or a moment meant a great deal to them – please encourage them to share this with us too!