Brave Stacey takes the ultimate challenge – a Wingwalk!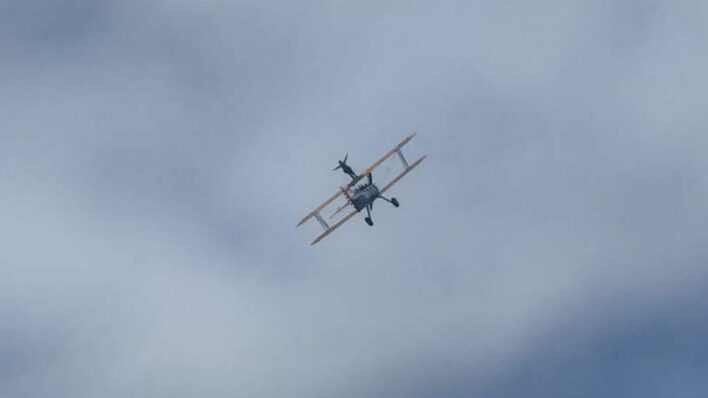 We have seen some challenges over the past year but could you go the ultimate and take part in a Wingwalk?
This is exactly what Stacey Meade has done and raised over £1,500 in the process.  Originally planned for 2019, inclement weather and COVID got in the way but, watched by her partner and mum, Stacey was finally able to complete her dream in August.
Stacey said "I had an incredible time finally doing the wing walk and raising money for the Arthur Rank Hospice!"
Stacey shared this short video (please see below) that her family was able to take as she landed.
We are so proud of you Stacey, thank you very much for taking on this ultimate challenge – you are super brave!
If you are feeling adventurous, why not take on a challenge of your own?  We can share ideas with you so if you are looking for a challenge with a difference, give the fundraising team a call on 01223 675888 or email challenges@arhc.org.uk.