Arthur Rank Hospice Charity strikes gold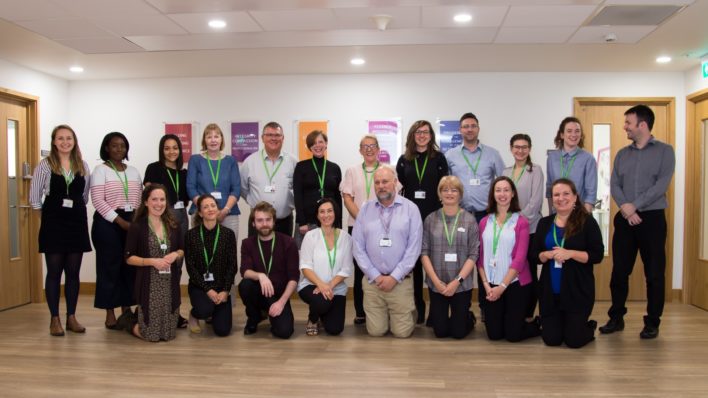 Arthur Rank Hospice has been recognised as being one of the best employers in the Eastern region, having achieved gold accreditation thanks to exceptional results in a staff survey. The Charity was presented with its accreditation at a conference at Rowley Mile Racecourse in Newmarket, during a day of celebration and learning on Wednesday 3 October.
15,000 employees and 140 businesses took part in the survey: double the number that took part in the last Best Employers programme in 2016, making it the biggest single snapshot of employee sentiment in the region. The survey, led by its founders' recruitment agency Pure and psychometric experts Eras, along with publishing group Archant and law firm Birketts, invited employees to have their say on their company's performance, culture, staff training and engagement levels.
123 members of staff from Arthur Rank Hospice participated in the questionnaire which took place earlier this year between July and August. Findings included very high ratings for team working, customer (patient) focus, quality and motivation. It was also noted that facilities for staff had improved dramatically since the Hospice moved to its new home in November 2016. The survey additionally found, that employees 'feel highly engaged'.
Gemma Manning, Head of Human Resources at Arthur Rank Hospice, who attended the celebration said:
"I was delighted to collect our gold accreditation on behalf of Arthur Rank Hospice and its employees. It is without doubt, the people behind our Hospice which makes it the wonderfully warm and welcoming place it is and it's great to receive recognition of this at a regional level. The presentations and panel discussion at the afternoon provoked some real food for thought as well as some workable ideas I have been able to bring back to the Hospice. It was also really helpful to meet other businesses in our region and gain some insight into how our organisation compares in terms of both performance and challenges."
The Judges' commented:
"Arthur Rank Hospice is an organisation that has adopted a clear set of values and communicates these well and works at the heart of its community to deliver to its high standards and bring its staff on its journey."
Regarding those receiving awards and accreditation, the organisers add:
"Their inclusion on the list marks them out as companies which care deeply about the wellbeing of their employees, and which go the extra mile to build an engaged workforce focused on the success of the individual and the business. Taken together, the strength and depth of the list illustrates the growing reputation of the Eastern region as a thriving place to live, work and build a career."
Read about what it's like to work at Arthur Rank Hospice from the people that work there – from finance officers to fundraising staff, occupational therapists to clinical nurse specialists, visit: https://www.arhc.org.uk/join-us/staff-stories/
To search current vacancies at the Hospice visit: https://www.arhc.org.uk/join-us/work-for-us/vacancy-details/