Arthur Rank Hospice Charity rated as 'Outstanding' by CQC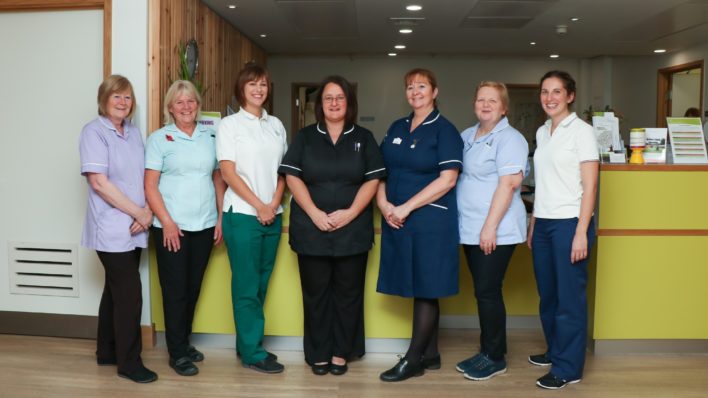 Arthur Rank Hospice which last year supported over 3600 patients and their families living with a life-limiting illness or condition in Cambridgeshire, has been recognised as outstanding by CQC.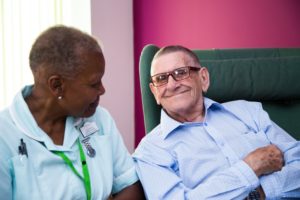 The inspectors were assessing the Hospice's entire range of services which are provided with no charge to patients and their families, acknowledging:
"The Hospice runs a number of services including 23 inpatient beds and a hospice at home night service from 10pm to 7am seven days a week, a specialist palliative community nursing team that conducts assessments and provides patients with advice in their own homes. The service also runs a day hospice centres from the Arthur Rank Hospice site and a separate site in Wisbech and specialist palliative care outpatient clinics including a lymphoedema clinic and complex pain management clinic."
CQC attended the Hospice on the 5 December and visited again on the 18 December 2018 for an unannounced follow-up inspection. During their visits they reviewed the Inpatient Unit, Day Therapy, Arthur Rank Community Team consisting of Hospice at Home and the Specialist Palliative Care Home team, patient and family support, lymphoedema, therapy and education services.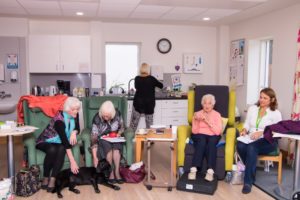 Five domains were inspected: safe (good); effective (good); caring (outstanding); responsive (outstanding); and well led (good), leading to an overall rating of 'outstanding'. 'Good' is defined by CQC as "the service is performing well and meeting expectations", with 'outstanding' meaning "the service is performing exceptionally well".
Under the caring section, CQC commented that: "staff truly respected and valued patients as individuals and empowered them as partners in their care, practically and emotionally", adding "patients said that staff went that extra mile and their care and support exceeded their expectations." When it came to how responsive services were, they remark upon the Hospice's "proactive approach to understanding the needs and preferences of different groups of people" and how it "actively engaged with different groups that were seldom heard to ensure equitable access to its services."
Having moved to its purpose-built home in Shelford Bottom in November 2016, CQC recognised how "the design of the inpatient unit and hospice building had been created with the needs of patients and their relatives at the forefront of planning". They also noted that "service leaders had the capacity and capability to deliver high-quality, sustainable care", that "staff described the culture within the service as open and transparent" and that "there was effective multi-disciplinary working across the service".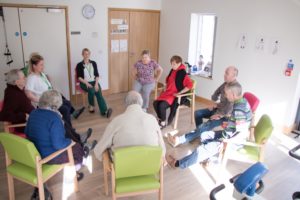 The report draws attention to many exceptional examples of patient care:
"One patient told us the emotional support they had received from the service had been "invaluable" and that they had previously been struggling with the process of dying but the psychologist had set their mind at rest."
Another relative they spoke to told them:
"how kind the staff were […] during the hospice's annual carol service staff asked if the patient wanted to go outside and hear the carols and see the lighting of the Christmas tree […] staff ensured the patient had lots of layers on to keep warm and […] got the patient their favourite beverage to enjoy whilst watching the carol service."
Dr Lynn Morgan, CEO at Arthur Rank Hospice Charity, comments:
"Over the last few years we have become an independent hospice and we have moved to our lovely new hospice. It is a credit to our staff, volunteers and trustees that we have retained the quality of our care and the attention to detail which always puts patients first. We would like to thank the local community: their donations made the new hospice possible and they continue to help us fund the vital care we deliver. "
The full CQC report will be added to the CQC website in due course at https://www.cqc.org.uk/location/1-3003693165